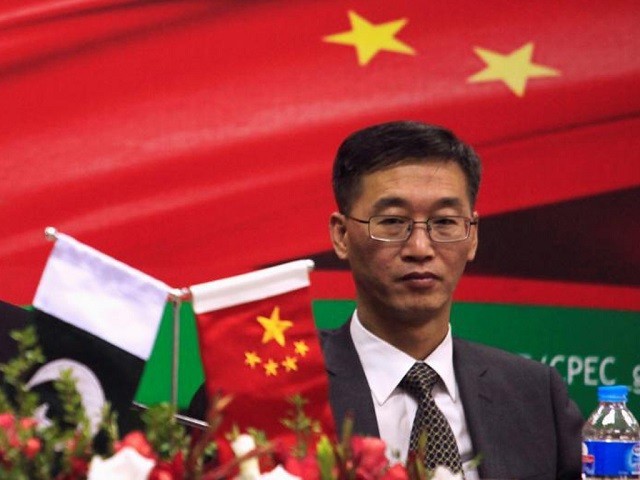 ---
PESHAWAR: Chinese Ambassador to Pakistan Yao Jing has said that Western media and the country's enemies were involved in propaganda against the China-Pak Economic Corridor (CPEC).

Chinese envoys brush aside 'misconceptions' about CPEC

The envoy added that "investment in Pakistan was mutually beneficial to both nations" and the two countries enjoy diplomatic and social ties. With CPEC, the two countries also strengthened economic ties, he said.

"Some people thought that CPEC is a model meant to control Pakistan, but that is against Chinese foreign policy," Jing added.

Number of Chinese arriving in Pakistan increasing due to CPEC

On negotiating a peace settlement in Afghanistan, the ambassador remarked that China had always been in favour of putting an end to the 17-year-long crisis in war-torn Afghanistan. "However, China could no longer invest in Afghanistan due to volatile law and order situation", he commented.

In addition, China acknowledged Pakistan's efforts for a peace settlement in Afghanistan and would continue supporting the process.
COMMENTS (2)
Comments are moderated and generally will be posted if they are on-topic and not abusive.
For more information, please see our Comments FAQ