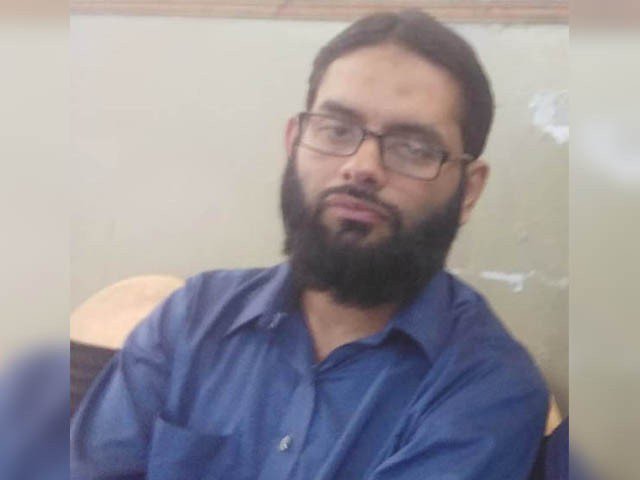 ---
LAHORE: The intelligence agencies claim to have found "strong evidence" indicating that Zeeshan Javed, the car driver killed along with an innocent family in Sahiwal earlier this week, had links with a terrorist group.

According to sources, data from a mobile phone seized on Zeeshan shows him pictured with Usman, a high-profile terrorist who was gunned down by the Counter Terrorism Department (CTD) in an encounter in Faisalabad on January 15.

Usman was said to be affiliated with the ultra-extremist Islamic State terrorist group, also known by its Arabic acronym Da'ish.

Investigators have also found the registration documents of Zeeshan's car which show that the vehicle had been purchased in the name of Adeel Hafeez, another Da'ish terrorist killed in the January 15 encounter, sources added.

JIT holds CTD responsible for 'innocent' family's killing in Sahiwal 'operation'

On January 19, the CTD claimed in a statement that they signalled a Suzuki Alto car and a motorcycle to stop near Sahiwal Toll Plaza on GT Road, but they did not pull over and instead opened fire on the police.

The CTD officials retaliated and four people, including two women, were killed by the "firing of their own accomplices" in the ensuing firefight, according to the CTD.

The operation was a follow-up of the January 15 Faisalabad raid and that they were tracing two wanted terrorists of Da'ish, Shahid Jabbar and Abdur Rehman, who were listed in the 'red book', they added.

"This network was involved in the killing of three officials of a sensitive agency in Multan and a police officer in Faisalabad. They were also involved in the killing of American aid worker Warran Weinstein and abduction of former chief minister Yousaf Raza Gillani's son."

However, later it transpired that except for Zeeshan, all other occupants of the car were an innocent family. They were identified as Khalil, his wife Nabeela, and daughter Areeba.

Khalil's son Mohammad Umair and two daughters Muniba and Jaziba were also wounded in the operation. The incident triggered a nationwide outrage and calls for the government to come clean on the shady operation.

A joint investigation team formed to probe into the incident confirmed that the family was innocent and that the CTD officials were responsible for their killing. Subsequently, the Punjab government removed some top CTD officials and suspended others, while announcing to try five CTD officials responsible for the killings on terrorism and murder charges.
COMMENTS (6)
Comments are moderated and generally will be posted if they are on-topic and not abusive.
For more information, please see our Comments FAQ