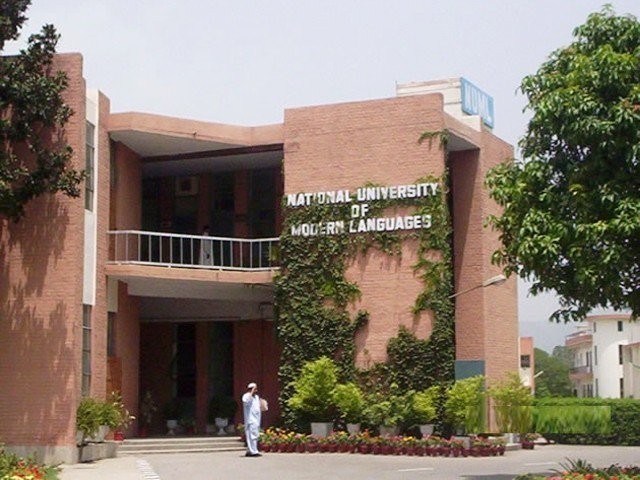 ---
National University of Modern Languages (NUML) and Pakistan Baitul-Mal signed a Memorandum of Understanding (MoU), in which Baitul-Mal will provide 75 additional scholarships for the students of NUML.

The MoU was signed by the NUML Director General Brig Muhammad Ibahim and PBM Managing Director PBM Aon Abbas Buppi at Pakistan Baitul Mal on Wednesday. NUML registrar, director student affairs and NUML DG Personal secretary ana Rizwan Ali also attended the ceremony.

Varsity rankings: UAF top, Arid University third amongst Pakistan's varsities

Speaking on the occasion Brig Ibrahim said that Pakistan Baitul-Mal is doing a tremendous job by providing thousands of scholarships from all over Pakistan to help the needy students to complete their studies.

He thanked MD Baitul Mal for providing additional 75 scholarships for NUML students and hoped that this cooperation will continue in future. It is pertinent to mention that PBM is already providing 50 scholarships to NUML students and with this additional 75 the number increased to 125 students. PBM MD Buppi said that NUML is providing excellent education facilities to the students and PBM will support NUML to provide the best education to the needy students. 

Published in The Express Tribune, January 17th, 2019.