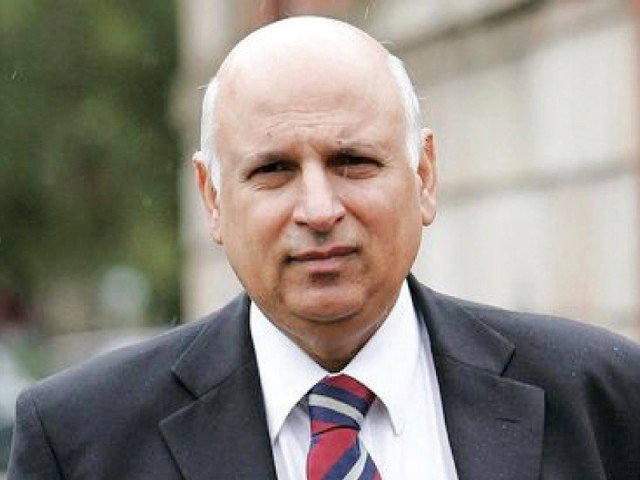 ---
LAHORE:

The government will not only repay loans but will also strengthen the economy in order to uplift the common man, said Punjab Governor Chaudhry Muhammad Sarwar on Tuesday.

He expressed these views while speaking to the media after inaugurating the three-day Pak-Pharma and Healthcare Expo 2019.

The country is facing many severe challenges these days. The problems that have surfaced in the last three months are the result of wrong economic policies for the past 70 years, he stated. It is not possible to solve the nation's problems overnight. We have two options; either we solve problems on a temporary basis and bring the country towards impending disaster or face reality by tackling challenges with a long term strategy, he explained.

The governor added that Pakistan Tehreek-e-Insaaf had inherited a legacy of internal and external debt from the previous regimes. "Give the government some breathing space and time to deliver," he maintained.

The country was on the brink of bankruptcy due to the policies of the previous government. We saved it by taking steps immediately. The current account deficit is the biggest challenge we are facing, he stated.

All institutions are answerable to parliament. The government does not believe in partisan accountability and wants free and fair accountability across the board, he maintained. We believe in strengthening accountability institutions instead of using them for political purposes. We are working towards eliminating political intervention in such institutions, he said.

When questioned whether the National Accountability Bureau (NAB) chairman should appear before parliament, Sarwar said that the incumbent chairman was appointed on the recommendation of Pakistan Muslim League Nawaz (PML-N) and Pakistan Peoples Party (PPP). There is no issue if the chairman appears before parliamentarians for questioning, he added.

Pakistani pharmaceutical exports can be enhanced up to $2 billion in next two to three years. The federal government and the Punjab government will extend their support to the pharmaceutical industry, he said.

The governor maintained that hepatitis has become one of the biggest challenges in the country as around 20% of citizens are suffering from the disease. He thanked the pharmaceutical industry for pledging medicines worth Rs150 million for 5,000 inmates, policemen and other suffering from hepatitis.

Responding to a question regarding the increase in the prices of medication, Sarwar said that the government has initiated efforts to bring down the production costs of medicines and other products.


COMMENTS
Comments are moderated and generally will be posted if they are on-topic and not abusive.
For more information, please see our Comments FAQ