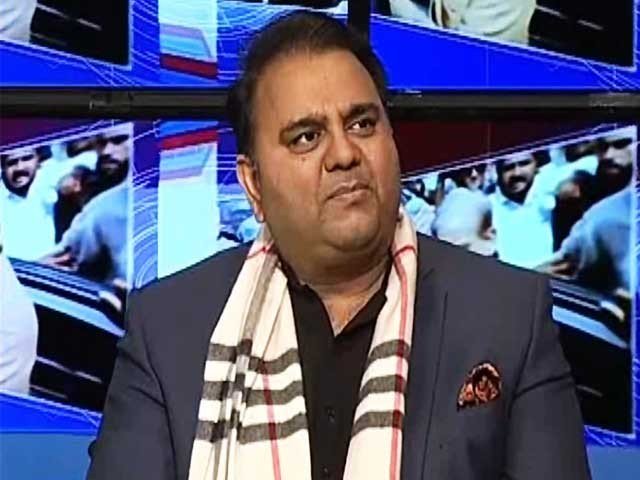 ---
Federal Information Minister Fawad Chaudhry says the Pakistan Peoples Party (PPP)-led provincial government in Sindh can be overthrown on Prime Minister Imran Khan's discretion.

Speaking in Express News programme 'Kal Tak' on Monday evening, Fawad said he was visiting Sindh for performing his 'ministry-related duties', adding that the provincial government's 'bewilderment' in this regard was beyond apprehension.

The information minister is visiting the southern province in a bid to forge a 'grand alliance' against the PPP government.

"If we wanted to do something in Sindh, we wouldn't be doing it with [Chief Minister] Murad Ali Shah's permission," Fawad said in an apparent reference to revive efforts to overthrow the provincial government. "He [Murad] is still on his post only as a favour."

Rein in NAB to end uncertainty in country, Zardari urges PTI govt

The federal minister advised PPP co-chairman Asif Ali Zardari to save the provincial government rather than threatening to topple the PTI government at the centre.

"Sindh government can fall any moment...no one wants to be beneath a wall when it's falling down," he said.

Chaudhry added: "We have refrained ourselves from forging forward blocs in the PPP and PML-N as a favour. However, a grand alliance will now be formed in Sindh comprising PTI, MQM-P, GDA and a forward bloc within PPP, which will turn the ruling party into a minority in Sindh Assembly. A new government will then be formed in the province."

Last month, the information minister had postponed his planned visit to Sindh after the Supreme Court warned the government of imposing governor's rule in the province following a joint investigation team report on money laundering through fake bank accounts.

Meanwhile, the prime minister is also scheduled to visit Sindh on January 15 and 16.

The premier will review matters pertaining to his Pakistan Tehreek-e-Insaf party besides meeting like-minded political leaders in the province.