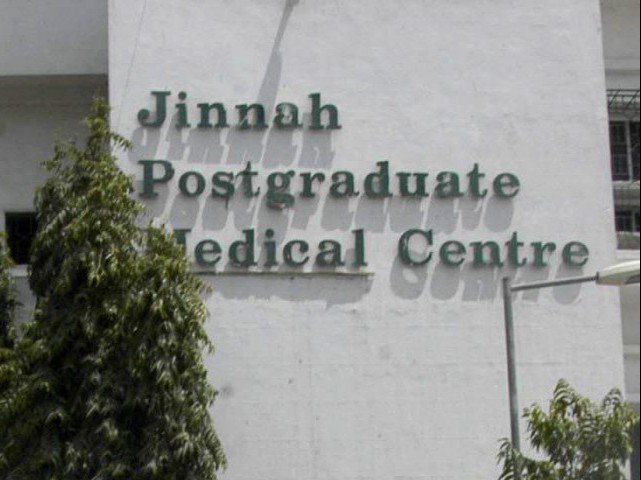 ---
KARACHI: A high-profile prisoner who was under medical treatment in the orthopaedic ward at Jinnah Postgraduate Medical Centre made his escape good with the help of his accomplices on Saturday. Saddar Police found court police officials, who brought the prisoner for treatment unconscious after taking the tea that the accomplices had brought for them. While the two cops have been taken into custody, the third police official, who went home during his duty, was still being looked for.  The escaped prisoner had killed two brothers in 2018 during a robbery in Korangi and injured their cousin.

According to the details, prisoner Javed Akhter was brought to Jinnah Hospital for medical treatment from Karachi Central Jail by court police on January 5, 2019. He had to undergo a surgery on his leg. Saddar deputy superintendent of police said that two accomplices of the prisoner came to meet him on January 10 at around 11 pm. They brought tea with them and they offered it to the two police officers guarding the prisoner. The police officers got unconscious after drinking it. The accomplices also took the police officer's government rifle with them. There were three police officials deployed on the security of Akhter. The third police official, Muhammad Asif, went to his home during the duty hours.

JPMC to get second CyberKnife robot

Saddar Police has filed a case of negligence against the three police officials, Gulzar Hussain, Muhammad Aslam and Muhammad Asif. Raids are being carried out for the arrest of Muhammad Asif at his residence and other places.

The prisoner and his accomplices had attempted a robbery at a hardware store in Korangi's Zia Colony on August 24, 2018. The shopkeeper brothers and their cousin resisted, upon which the accused opened fire at them. As a result, Zafarullah and his brother Nasarullah died on the spot, while their cousin was left injured.

Published in The Express Tribune, January 13th, 2019.