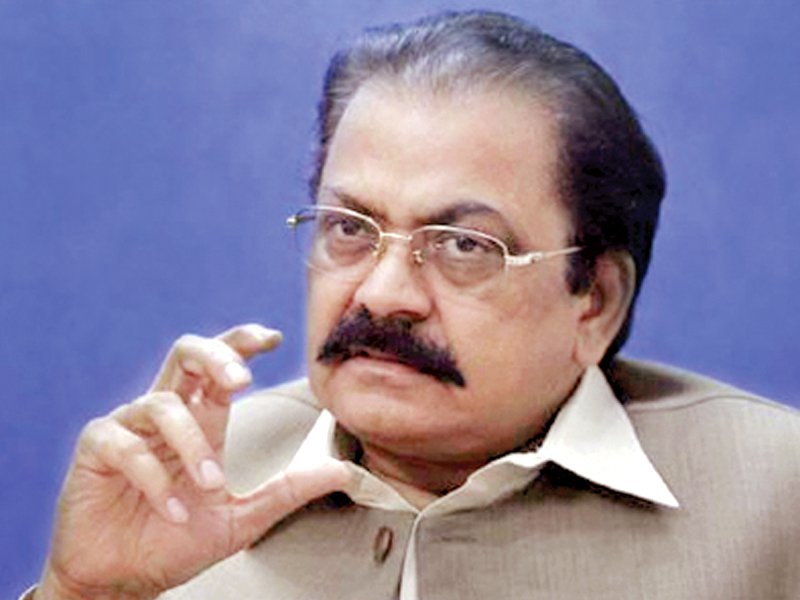 ---
LAHORE: The central leadership of the Pakistan Muslim League-Nawaz (PML-N) on Thursday said the "imposed" government lacked economic direction while roaming around the world with a begging bowl.

"The government has taken massive foreign loans without taking into account how to pay them back," they said while talking to the media after meeting the party supremo at the Kot Lakhpat jail.

Those who addressed the media included Mushahidullah Khan, Rana Sanaullah, Senator Abdul Qayyum, Senator Javed Abbasi besides others.

Khan said Nawaz Sharif was in jail because he put the politics of the country on the right path. "Nawaz Sharif and Shehbaz Sharif have been facing the situation bravely."

"Had there been a transparent election, Pakistan would have progressed immensely," he added.

He claimed Prime Minister Imran Khan had no policy and programme to run the country. "PM Imran should know that there will be a time when he has to be accountable for his corruption."

Khan said the prime minister had been victimising the opposition to hide his incompetence.

He said that the people of Pakistan were asking when will they give 10 million jobs, and 0.5 million housing units.

Former Punjab Law Minister Rana Sanaullah said that the former prime minister Nawaz Sharif was facing brutal political victimisation.

Sana, who also visited Sharif at Kot Lakhpat jail, said that while the ministers are busy in levelling baseless accusations, the labourers were not getting the desired wages and the businesses have frozen; if this condition prevails the country can default, he added.
COMMENTS (1)
Comments are moderated and generally will be posted if they are on-topic and not abusive.
For more information, please see our Comments FAQ