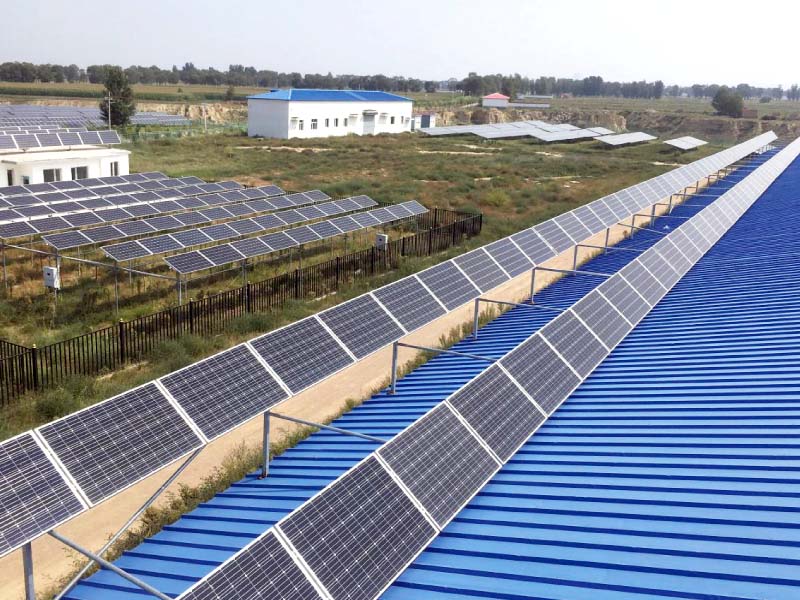 ---
ISLAMABAD: Pakistan and the World Bank on Wednesday signed a financing agreement worth $100 million for the Sindh Solar Energy project, aimed at increasing solar power generation and access to electricity in the province.

The financing agreement was inked seven months after loan approval by the Washington-based lender's board of directors. Pakistan will return the loan in 30 years with a five-year grace period.

The project will support the deployment of solar power in Sindh spanning three market segments - utility scale, distributed generation and at the household level, according to a statement issued by the finance ministry.

The utility scale included development of solar parks to support private-sector investment and the launch of Pakistan's first competitive bidding for solar power production, starting with an initial 50-megawatt pilot solar auction, it added.

Distributed solar generation includes at least 20MW of distributed solar photovoltaic (PV) panels on rooftops and other available space in and around public-sector buildings in Karachi, Hyderabad and other districts of Sindh. Solar energy systems will be provided to 200,000 households in areas with low or no electricity access.

World Bank warns brewing trade storm jeopardises global economy

Overall, the project is aimed at supporting independent power producers to develop 400MW of new solar power capacity - starting with an initial 50MW pilot project - and provide partial grants to private-sector firms for the commercial provision of solar home systems to 200,000 households. The project will also help gain knowledge and experience of developing solar PV schemes in and around public buildings.

The Pakistan Tehreek-e-Insaf (PTI) government is also working on a new clean energy policy which is targeting to enhance the share of clean energy in total energy mix from 5% to 25% in the next six years and to 30% by 2030, according to a presentation given by the power secretary to the Public Accounts Committee.

The total cost of the Sindh project is $105 million. The International Development Association (IDA) - the concessionary arm of the World Bank - will extend $100 million and the Government of Sindh will contribute $5 million.

World Bank asks Pakistan, India to trade more via land

Public funding will be used to leverage private-sector investment and expertise in the three segments, with emphasis on long-term sustainability, developing domestic solar PV experience and the emergence of self-sustaining markets.

The project will introduce and showcase best international practices with renewable energy auctions, reduce the headline cost of solar deployment, create sustainable business models for potential replication, build institutional and private-sector capacity and identify opportunities for future renewable energy deployment that address issues of grid integration.

The project is designed to help steer Pakistan towards a development path with low carbon emissions.

Economic Affairs Division (EAD) Secretary Noor Ahmed signed the financing agreement on behalf of the Government of Pakistan, while Energy Department Secretary Musadiq Ahmed Khan inked the deal on behalf of the Government of Sindh.

World Bank Country Director Patchamuthu Ilangovan signed the financing and project agreements on behalf of the IDA. 

Published in The Express Tribune, January 10th, 2019.

Like Business on Facebook, follow @TribuneBiz on Twitter to stay informed and join in the conversation.
COMMENTS
Comments are moderated and generally will be posted if they are on-topic and not abusive.
For more information, please see our Comments FAQ