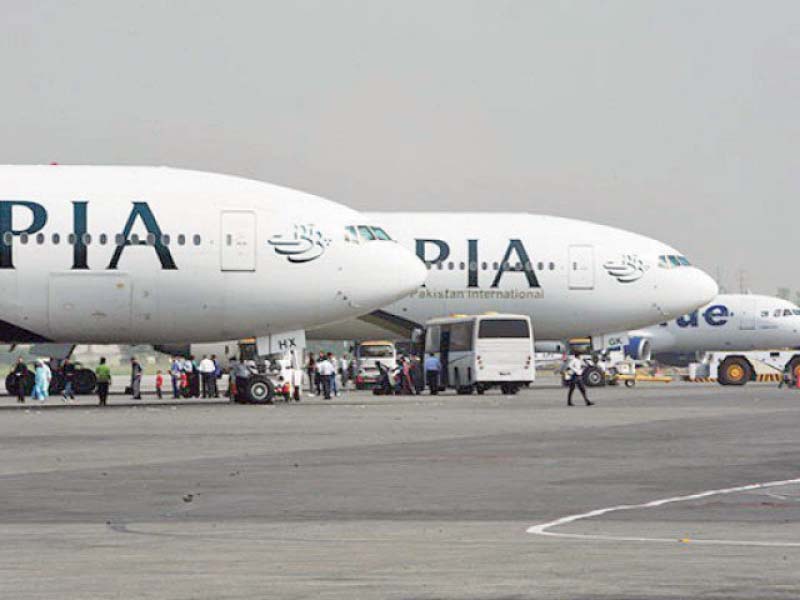 ---
KARACHI: Pakistan International Airlines (PIA), which remains a major highlight of news stories thanks to its mounting losses, is saving more than Rs20 million a month after taking some austerity measures.

The national flag carrier witnessed changes in its management many a time in 2018, including its chief executive officer (CEO) who was changed four times. Current CEO Air Marshal Arshad Malik, who has served the Pakistan Air Force (PAF) for 40 years, is taking his salary from the PAF and avoids taking any perks from PIA.

PIA fires 200 ghost employees

The previous CEO was getting around Rs2 million. Similarly, the chief operating officer (COO) used to get Rs1.5 million, chief commercial officer (CCO) Rs1.5 million, chief legal officer (CLO) Rs1.7 million, chief human resources officer (CHRO) Rs1.5 million and chief security officer (CSO) more than a million. Along with such high salaries, these people were given perks of about Rs5 million.

Other than that, the airline had given vehicles to its staff members, mostly union leaders, and they used to get fuel reimbursement as well. PIA retrieved 20 vehicles on which fuel worth around Rs500,000 was consumed. The information and communications technology (ICT) is also helping PIA reduce its expenditure.

The airline has cut down on unnecessary official foreign tours by its officials for business deals and saved expenditure on airfares and stay at expensive hotels. "Now, these officials will handle such matters through video conference, Skype or email where physical presence is not necessary," said PIA spokesman Mashhood Tajwar. "Officials will only go overseas where their presence cannot be avoided."

PIA's new IT software, developed by a leading Turkish IT solutions company - Hitit Computer Services, is not only helping the airline increase travel bookings, but is also resulting in savings. The software helps in reservations, inventory control, ticketing and check-in procedures, flight operations, scheduling, revenue management, accounting, crew management, etc.

"This whole calculation comes in at more than Rs20 million," said the PIA spokesperson while talking to The Express Tribune.

PIA is also saving money by rationalising its routes. It is abandoning loss-incurring routes and starting new routes including Lahore to Muscat, Islamabad to Doha, Lahore to Bangkok and Lahore to Kuala Lumpur.

PIA tells 'overweight' cabin crew to trim down or face the axe

High salaries do not matter in the airline business as CEOs and other high officials of foreign airlines take salaries in millions of dollars.

"Professional experience does not come cheaply," said Karachi-based aviation expert Afsar Malik.

In 2017, the financial losses of the national flag carrier amounted to Rs45 billion, which was 30% higher than that reported in 2016. "If we compare the savings with the hefty losses of PIA, it is just a meagre amount," he remarked.

Published in The Express Tribune, January 6th, 2019.

Like Business on Facebook, follow @TribuneBiz on Twitter to stay informed and join in the conversation.
COMMENTS (1)
Comments are moderated and generally will be posted if they are on-topic and not abusive.
For more information, please see our Comments FAQ