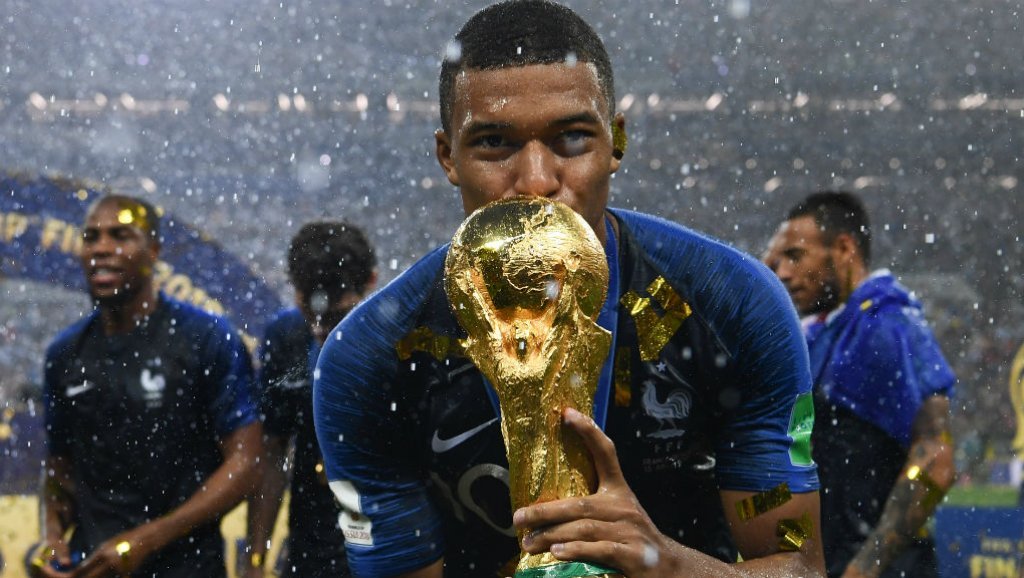 ---
KARACHI: Controversies, arrivals and departures, comebacks, firsts and action-packed play-offs, much happened in sports in the preceding year.  We look back at some of the most notable events that 2018 will always be remembered for.

Ball-tampering scandal rocks Australian cricket

In March 2018, during the third Test match in South Africa, Cameron Bancroft was caught by television cameras trying to alter the condition of the ball using sandpaper hidden down his trousers. The discovery led to unprecedented sanctions being awarded to Captain Steve Smith and vice-captain David Warner who were complicit in the scheme. Following the revelation, Australia coach Darren Lehmann also stepped down from his position.

To the Australian public, who describe the cricket captaincy as the country's second most important job, next only to that of the Prime Minister, it seemed beyond belief. It was a moment of shame for the sports-mad nation that resonated across the cricketing world.




Wenger's Arsenal story comes to an end (1996-2018)

After dedicating a huge part of his life to the club, Arsene Wenger stepped down as Arsenal manager in May 2018. Regarded as the founding father of modern Arsenal, Wenger had a lasting impact on English football. Besides changing 'boring, boring Arsenal' to the most entertaining team to watch in England, Wenger introduced a possession-based style of play and paved the way for foreign managers to work in the UK.

Among his accolades, a favourite remains 'The Invincibles'; The Arsenal team of the 2003–04 that completed an entire season undefeated in the league (38 games). On his last day at the Emirates the Frenchman said: "The new man inherits a team which is much better than people think it is, and I'm convinced, you can see the togetherness in the team is special."




Guardiola wins his first title with Manchester City

City won a record-breaking Premier League title on 15 April 2018. The club set a number of Premier League records during the season, including: most points (100), most away points (50), most points ahead of second (19), most wins (32), most away wins (16), most goals (106), best goal difference (+79) and most consecutive victories (18). The team also equalled the record for the earliest Premier League title win (5 games to spare).

Ranking it among his top achievements Guardiola said: "It's the Premier League. In England, it's special because it's so tough. Of course, you never know you're going to win titles – nobody knows – but I didn't have doubts about what we had to do or what we needed to try to do."




Iniesta leaves Barcelona

Barcelona's darling playmaker Iniesta left the club after a scintillating career during which he won nine league titles, four Champions Leagues, three FIFA Club World Cups and three UEFA Super Cups.

In his emotional parting speech the Spaniard said: "This is my last season here, I have thought my decision through for a long time. For me, Barca is the best club in the world - this club has given me everything. I would like to thank my team-mates and everyone who accompanied me every day, they made me be better. It's been a dream come true, lots of titles, important moments throughout my career. I am very happy to have played for this club. I am proud."

The former Barcelona captain now plays as a central midfielder for Japanese club Vissel Kobe.




MMA's moment of madness

Dagestan's Khabib Nurmagomedov retained his Ultimate Fighting Championship lightweight crown by by beating Conor McGregorin the fourth round in UFC 229. However, the biggest MMA event in history will perhaps forever now be remembered for the mayhem that ensued rather than the fight. Following the fight Nurmagomedov jumped out of the cage before jumping feet first at McGregor's teammate and corner man Dillon Danis. The Russian's team were arrested and later released.

Fans of both fighters scuffled in and outside the arena as police and security staff struggled to maintain order. Brawls continued into the night around Las Vegas. The Nevada State Athletic Commission is set to mete out penalties for Nurmagomedov and McGregor's post-fight actions. There may be a rematch in late 2019 or early 2020.




Woods' win on return

Such was Tiger Woods return to gold that ESPN decided to make a film on it. Woods won for the first time in five years, after a span of more than 1,800 days amid doubts about whether this day would ever come again.

At 42 years of age, enduring four back surgeries and a wrecked body, Woods became a champion again on the PGA Tour. Tiger not only surprised himself he shocked everyone else along the way after claiming he may be done with competitive golf, only to comeback and win East Lake in Atlanta. Woods now has 80 PGA titles to his name.




Novak Djokovic's extraordinary comeback

After retiring hurt in the Wimbledon 2017 quarter-final Djokovic suffered with a right elbow injury and took the remaining year off .Finding his form following surgery the Serbian giant did not expect to feature in the Grand Slams in 2018.

However, from rank 22 back to number one, Djokovic has made one of the most spectacular comebacks in tennis history. Djokovic won his fourth Shanghai Masters title, preceded by victories at Wimbledon, Cincinnati Masters and US Open.

I'd be lying if Federer record not on my mind: Djokovic 

"If you told me in February this year when I got the surgery that I'll win Wimbledon, US Open, and Cincinnati, would be hard to believe," said Djokovic, after pushing his career total to 14 Grand Slams to equal Pete Sampras.




Naomi Osaka bests Serena Williams

Will you forget it? I think not. After all, the US Open 2018 is not one to forget anytime soon. The tournament was thrilling from the start, with remarkable displays of tennis, alongside upsets and firsts.

However, what will remain etched in our collective memories is the women's singles final; a certain Serena Williams, Naomi Osaka, and the chair umpire. The young, athletic Japanese outshone Williams to win her very first grand slam. Point after point, she brilliantly returned everything shot her way, winning games with her serve and big forehand until the novice overwhelmed the champion.

However, the win was marred by an altercation between Serena Williams and the chair umpire which got out of hand. Williams demanded an apology from the umpire, after being accused of taking coaching. She was issued a point penalty for racket abuse, and finally a game penalty for calling the referee a liar and a thief.




France wins 2018 FIFA World Cup

The 2018 World Cup may be remembered among the favourites; not only because of the football but the controversies, beginnings and endings and of course VAR.  But mostly, because of Didier Deschamps. After leading his nation to victory as captain in 1998, Deschamps become only the third man to win the World Cup as a player and manager. He makes the list of other history-makers such as Brazil's Mario Zagallo (1958 and 1970) and Germany's Franz Beckenbauer (1974 and 1990).

It will also be remembered for Kylian Mbappe's arrival on world stage. Mbappé became the youngest French player to score at a World Cup. He also received the Best Young Player Award for his performances.





Ada Hegerberg wins inaugural Ballon d'Or for women


France Football magazine has been presenting the Ballon d'Or since 1956, and created a women's award for the first time in 2018. Norwegian striker Ada Hegerberg was rewarded for her prolific form with Champions League winners Lyon as she won the first ever women's Ballon d'Or prize in Paris.

Hegerberg is a three-time Women's Champions League winner with French side Lyon. Thanking Football France Hegerberg said the introduction of the award was 'a huge step for women's football'.


COMMENTS
Comments are moderated and generally will be posted if they are on-topic and not abusive.
For more information, please see our Comments FAQ