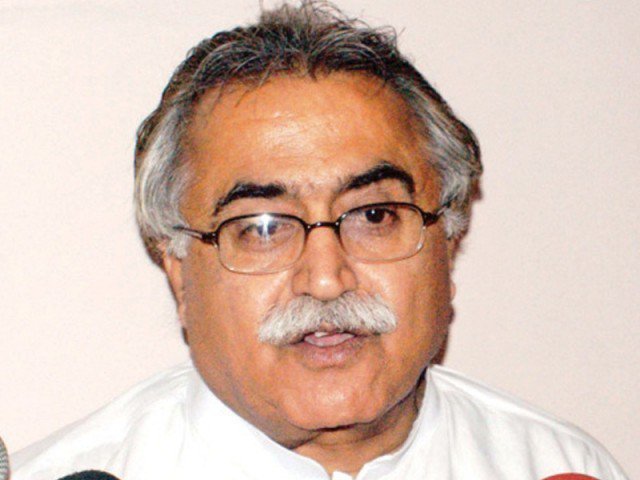 ---
HYDERABAD: Pakistan Peoples Party's (PPP) Senator Moula Bux Chandio has said that the days ahead will see the rise of his party's chairman Bilawal Bhutto Zardari and fall of Prime Minister Imran Khan and his party Pakistan Tehreek-e-Insaf (PTI). Talking to the media in Hyderabad on Tuesday, Chandio warned the PTI that it will be hoisted by its own petard because it has been subjecting the political opponents to vindictive actions.

He said that the PTI leaders have been trying to frighten PPP that it will be ousted from the government in Sindh. "We want to say that give it a try and you would know. Sindh government isn't like encroachment in Karachi or Islamabad which can be razed with the use of power. The elected people of Sindh have formed this government."

He said that the Chief Justice of Pakistan Mian Saqib Nisar rightly pointed out that the report of Joint Investigation Team (JIT) was not a sacred document. Chandio said the PPP's leadership trusted the Sindh Chief Minister Syed Murad Ali Shah and that his party will not submit to PTI's clamour for Shah's removal.

He asked PTI to fulfil the promises of development and prosperity which it made with the people prior to the elections.

"The two federal ministers who spend most of the time on television to speak venom against the PPP, have they ever told the people about performance of their ministries?" he questioned, adding that one of those ministers keeps warning of blocking supply of Indus River's water to Sindh.

He said, "If the Sindh government is sent packing, the federal government which has a majority of just six votes won't stay in power either."

He accused the Presidency and Sindh Governor's House of being active in conspiring against the provincial government.

Published in The Express Tribune, January 2nd, 2019.