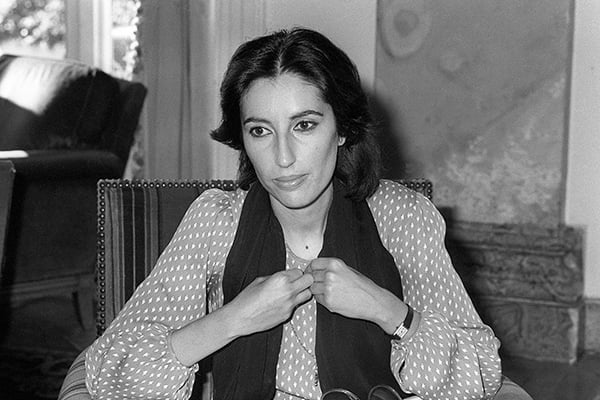 ---
On the 11th death anniversary of former prime minister Shaheed Benazir Bhutto, tributes poured in for the slain leader as the Pakistan Peoples Party (PPP) commemorated the day with a ceremony at Garhi Khuda Baksh.

The pro-democracy leader was assassinated while leaving a party rally at Rawalpindi's Liaquat National Bagh on December 27, 2007.

PPP finalises arrangements for Benazir's 11th death anniversary

In a statement, her son Bilawal Bhutto Zardari reminisced how the slain leader never took rest. "She continued to struggle for the rights of the people and for taking the country to the heights of the glory of peaceful, prosperous and democratic Pakistan," he said.

"On becoming country's first woman prime minister, she took steps for transforming the country into a real welfare state and gave entirely peoples-friendly policies and programmes. She developed the soft image of Pakistan internationally and courageously added the missile defence shield to the nuclear programme of the country and the defence of it."


"Ae Aameron, tum zinda hokar murda ho/Wo murda hokar zinda hai (Oh dictators, you are already dead while you live/ She is alive in her death)." pic.twitter.com/FIHMHEyrIT

— BilawalBhuttoZardari (@BBhuttoZardari) December 25, 2018


The government's press information department (PID) also paid tribute to the former premier.

"Mohtarma Benazir Bhutto is being remembered on her 11th death anniversary today. She took oath as the first female Prime Minister of Pakistan on December 2, 1988, and also the first woman to lead a Muslim state."

Other notables also paid tribute to the slain leader.


Today, we remember #BenazirBhutto who was #Pakistan's first ever female prime minister! Her assassination on 27 December 2007 was a deeply tragic event! On her 11th death anniversary let's remember her relentless struggle for #democratic values & spread a message of peace! pic.twitter.com/0xH0h56RJt

— Bernhard Schlagheck (@GermanyinPAK) December 27, 2018
11 years have passed since tragic assassination of #ShaheedeJamhooriat #BenazirBhutto Our judges r quick on JITs &suo motos against politicians yet failed to deliver justice to her, to #PPP & to the nation generally as the killers&abettors r given bails,acquitted or allowed exile pic.twitter.com/uRcgeBAWLB

— Nafisa Shah (@ShahNafisa) December 27, 2018
"Despite threats of death, I will not acquiesce to tyranny, but rather lead the fight against it" - #BenazirBhutto #SalamBenazir pic.twitter.com/WK6wK0LTY3

— meena gabeena (@gabeeno) December 27, 2018
#BenazirBhutto was well aware of the designs of her enemies after the Karsaz blast, but like a true leader she refused to back out of the promise she made to her father for the safety and security of the nation. Like father, like daughter.#SalamBenazir pic.twitter.com/E5QobM3Eik

— Aamir Hassan (@barristeraamir) December 26, 2018
11 years today ... No one can replace you, your courage, your resilience , your charisma and your ultimate sacrifice for a democratic Pakistan... you will always be our Benazir ... missing you 🇵🇰💔 pic.twitter.com/b1MaZsEie6

— Sharmila faruqi (@sharmilafaruqi) December 27, 2018
سب نے یاد رکھا ہے ہر ضمیر زندہ ہے
دھڑکنیں یہ کہتی ہیں بے نظیر زندہ ہے#SalamBenazir pic.twitter.com/FIPFj2SUlY

— Ch. Manzoor Ahmed (@Ch_ManzoorAhmed) December 27, 2018
#Pakistan's first — and perhaps the only — modern leader!
Rest In Peace #BB #BenazirBhutto https://t.co/7TN4qd0nVv

— Mohammad Taqi (@mazdaki) December 27, 2018