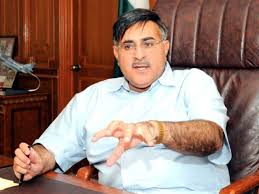 ---
QUETTA: Member of National Assembly Aslam Bhootani is not pleased with the government's decision of reviewing performance in 100 days, saying that in the stipulated time-frame regimes hardly have the know-how of administration's machinery.

Speaking to newsmen in Hub on Saturday, the MNA said the decision of giving the timeframe of 100 days to judge the performance of government has frustrated people.

At least two years are needed to review performance of any government, he said, adding that "the 100-day plan was a mistake".

Bhootani said Pakistan has been facing severe problems including shortage of water, climate change, and rising foreign debt. In order to resolve these problems, sufficient time is needed, he added.

Balochistan Assembly demands review of CPEC share

Speaking about foreign investment in the province, he said industrialisation in Gwadar would overcome unemployment in Pakistan.

Thousands of people would be employed through establishment of new industries in the region, he added. The MNA said that Shipping Minister Ali Zaidi has assured him of creation of 30,000 new jobs in the port city.

Meanwhile, Bhootani criticised the incumbent Balochistan chief minister for not putting his reservations for any project signed in his tenure as minister of petroleum.

"There is nothing for the people of Balochistan in China-Pakistan Economic Corridor (CPEC)," he said, "Earlier, CM Kamal had termed the CPEC a game changer, but today he himself has reservations on the project".

To a question regarding missing persons, he said it's an important issue but the government is not showing any seriousness.
COMMENTS
Comments are moderated and generally will be posted if they are on-topic and not abusive.
For more information, please see our Comments FAQ