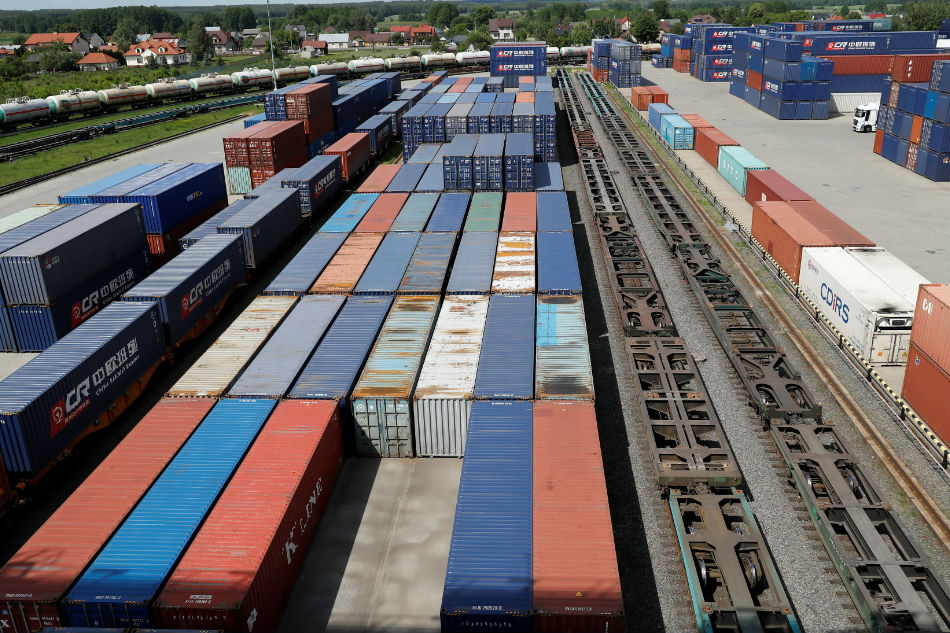 ---
KARACHI: Pakistan Railways, in collaboration with the private sector, is set to launch a new cargo train service on the Karachi-Lahore route next week which will improve supply chain management in cross-border trade, cut freight cost and transportation time significantly.

"We are set to (initially) operate five cargo trains a week from December 25," Marine Group of Companies Managing Director Aasim A Siddiqui, who represents the private sector in a joint venture with Pakistan Railways, told The Express Tribune on Saturday.

"This will be the first scheduled cargo train service in Pakistan," he claimed, elaborating that the key to success of the new service would be its punctuality, accuracy and pre-defined timings for departure and arrival.

"This will be a win-win situation for public-private partnership," said Siddiqui. "The new train service will generate billions of rupees in annual revenues for the state-owned Pakistan Railways, cut cost and time for transporting import and export cargo between Karachi and factories in upcountry. Besides, the service will also ensure better supply chain management in cross-border trade."

Each cargo train would have a capacity of carrying 75-80 containers of 20 feet each and would generate revenue of around Rs2.4 million, he estimated.

The new train service will reduce freight charges by 15-20% per container and reduce transportation time to around two days compared to three days through roads between Karachi and Lahore.

The number of cargo trains will be doubled to 10 by the end of next month (January 25). Later, a maximum of 20 trains will be run in a week in March.

Initially, the train would run between Karachi (Karachi Port and Port Qasim) and Lahore (Prem Nagar Dry Port) and would later also make a stopover at dry ports in Sialkot, Multan and Faisalabad, he said.

"The first cargo train has been fully booked. Railways Minister Sheikh Rasheed Ahmad will inaugurate the new service at Cantt Station, Karachi," he said.

The service is being started with the help of surplus engines and wagons. It will help cut losses of Pakistan Railways as well.

The managing director said the reduced transportation time would address growing cargo congestion at seaports, ease traffic on roads, cut cost of road maintenance and control pollution.

On average, Pakistan transports 3.5 million import and export containers per year. The number shows there is unlimited potential for the transport of containers through railways.

The Marine Group of Companies won a five-year contract through a tender floated under PPRA rules, he said, adding Premier Mercantile Services, one of the group companies, would manage the new train service.

Published in The Express Tribune, December 23rd, 2018.

Like Business on Facebook, follow @TribuneBiz on Twitter to stay informed and join in the conversation.