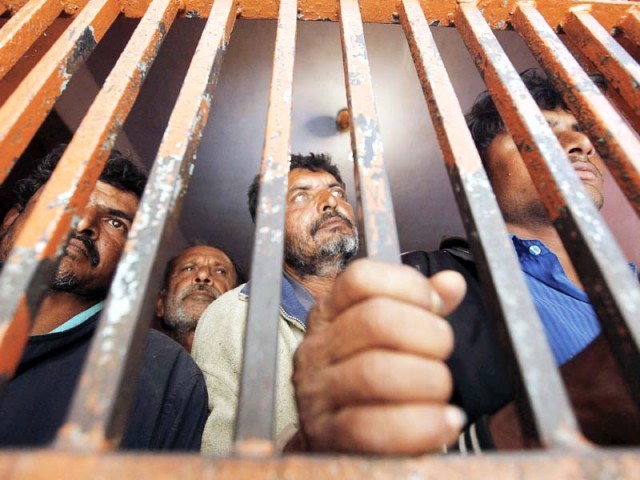 ---
LAHORE: Pakistan released 1,795 Indian prisoners during the past four years, whereas India released only 328 Pakistani prisoners, a new report has revealed.

Even at this time, there are hundreds of Pakistanis languishing in Indian jails, several of whom have completed their sentence.

Since January 2015, Pakistan released 1,176 fishermen and 19 civilians. On the other hand, India released 193 fishermen and 135 civilians.

According to the Indian foreign office's record, in 2018 so far, Pakistan released 502 Indian fishermen and and six civilians, while the former released only 21 civilians and 61 fishermen.

Similarly, in 2017, Pakistan released seven Indian civilians and 410 fishermen, whereas India released only nine fishermen and and 60 civilians.

Indian youth who 'mistakenly' entered Pakistan sent back home

In 2016, Pakistan released 410 Indian civilians and two fishermen, while the former released 10 civilians and nine fishermen.

In 2015, Pakistan released four Indian civilians and 448 fishermen, whereas India released 44 civilians and 115 fishermen.

On July 1, 2018, according to the exchange of list of the prisoners on both sides, 249 Pakistani civilians and 108 fishermen are imprisoned in India, whereas while the former has 53 civilians and 419 fishermen behind bars.

On Wednesday, Pakistan handed over an Indian youth, who had inadvertently crossed the border, to the authorities on the other side of the border.

Punjab Rangers Punjab returned Santoshi Deochand, 21, to the Border Security Force (BSF), who carried with him sweets, clothes and shoes.