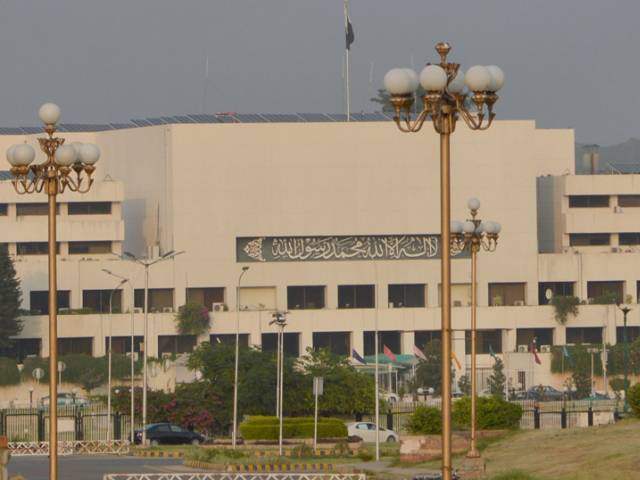 ---
A panel of the upper house of parliament on Thursday formed a consultation group to review a bill regarding regulation of real estate in the federal capital and to work on changes required in the draft law and deferred the matter.

This was directed as the Senate Standing Committee on Interior met at the Parliament House in Islamabad on Thursday. The committee was chaired by former federal interior minister Pakistan Peoples Party's (PPP) Senator Rehman Malik.

During the committee's meeting, the panel considered the Real Estate (Regulation and Development Bill- 2017, introduced by Senator Mohsin Aziz. The committee decided to form a consultation group under Senator Javed Abbasi and comprising the bill's mover — Senator Aziz, along with law expert Mohsin Kamal, Capital Development Authority (CDA) Member Estate, representatives from the interior and law division.

The consultation group has been directed to sit together and work upon the changes required in the draft law.

Unlawful detention of restaurant employees

During the meeting, the Rawalpindi regional police officer (RPO) and commissioner presented a report on the detention of restaurant employees, as sought by the committee.

The two officials said that to maintain law and avoid unrest in the twin cities of Islamabad and Rawalpindi, they had arrested around 800 people in the garrison city for their affiliation with a religious group after the group had called for a sit-in.

Senator Abbasi, who had initially raised the matter, claimed that the local administration had kept restaurant employees in illegal confinement.

After listening to the RPO and commissioner's report, Senator Malik asked how can prisoners be transferred from one district to another without first securing permission from higher authorities.

To ascertain the truth of the matter, the committee's chairman tasked Senator Rana Maqbool Ahmed to conduct a detailed investigation of the issue.

Drugs on campus

Malik expressed concerned over a statement issued by the State Minister for Interior Shaheryar Afridi that 75 per cent of female students and 45 male students in the federal capital take ice — crystal methamphetamine.

Terming the figures as highly disturbing, he urged the government has to take serious action over the issue and asked the interior ministry to apprise the committee on the subject and action taken during its next meeting. 

Published in The Express Tribune, December 21st, 2018.