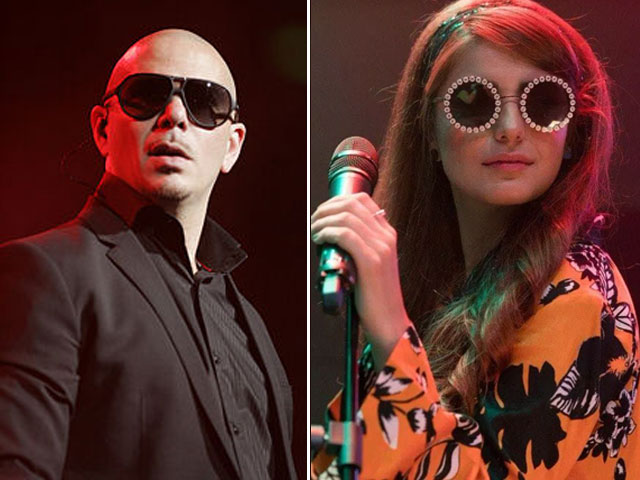 ---
Jason Mamoa and Amber Heard's latest venture is DC's Aquaman. While the film is running successfully, with some citing it as the only saving grace of superhero production giant, the OST of the film recently made headlines.




On Thursday, rapper Pitbull released his version of Toto's Africa. The song, which features vocals by Rhea, is called Ocean to Ocean, but the chorus and background instrumentals are clearly from the Toto classic.





The rendition by famed rapper Pitbull triggered some strong opinions online. Mr Worldwide just pulled off a Ko Ko Korina and we are having a blast! Here are the funniest reactions:


Siri, show me the worst possible combination of wordshttps://t.co/zU4HxqZk7M

— Fred Delicious (@Fred_Delicious) December 14, 2018
It took 34 years, but I've found the worst song in recorded history. It's Pitbull's take on Toto's "Africa" for Aquaman and its awfulness is a spectacle to behold. From the speaking intro to every Pitbull "whooooo" coming out of the hook. It's glorious. https://t.co/RUnR0f2GKt

— Andy Shore (@AndyShore) December 13, 2018
Just heard a pitbull cover of Toto's Africa and I always though safe spaces were overdramatic until now

— Boosh (@whatsupboosh) December 14, 2018
Here's what we're gonna do. We are just going to ignore Pitbull's version of Africa. Straight up pretend it doesn't exist. We can do this. We need to. We've gone thru enough this year. It doesn't have to end this way. #PitBull #AquamanMovie

— Ryan O'Connell (@ryanoconnell79) December 14, 2018
Pitbull doing a cover of Africa by Toto has to be the worst thing that has happened in 2019. Prick

— Arron O Neill (@Arrononeill) December 14, 2018


https://twitter.com/nicksyourmate/status/1073577580220112898


Whoever let Pitbull get his hands on Toto Africa needs to go home and think about what they have done!

— Nadine🌯 (@NellieCalvert) December 14, 2018
Just heard Pitbull's cover of Toto's Africa pic.twitter.com/g3qijnQ7gk

— Eddo (@eddo75) December 14, 2018
Just heard Pitbull's rendition of Toto's Africa. It's as bad as you expect. pic.twitter.com/xpZz7MDIj9

— Gary Buglass (@GaryBuglass) December 15, 2018
when Pitbull is in a cover of Africa by Toto pic.twitter.com/49xwqVDaLZ

— Cheese__101 (@Cheese__101) December 15, 2018


Momina Mustehsan, are you reading this?

Have something to add to the story? Share it in the comments below. 
COMMENTS
Comments are moderated and generally will be posted if they are on-topic and not abusive.
For more information, please see our Comments FAQ