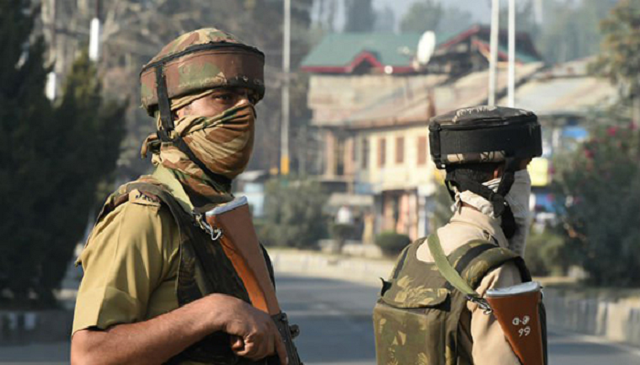 ---
In a fresh act of state terrorism, nine youth were martyred by occupation forces in the district of Pulwana of Indian Occupied Kashmir (IoK) on Saturday.
The Indian troops martyred the first three during a cordon and search operation in Kharpora Sirnoo area of the district, the Kashmir Media Service (KMS) reported.
After which the people took to the streets and held a demonstration against the killings. The Indian troops retaliated to the protesters by firing bullets, pellets and teargas shells killing another six and injuring several others in the process.
Indian troops martyr two young men in Occupied Kashmir
According to the latest reports, there were ongoing intense clashes between demonstrators and the Indian forces.
Previously, two Indian soldiers were injured in an attack in the area, one of whom later succumbed to his injuries.
Meanwhile, the occupation authorities have suspended rail service in the occupied territory.
COMMENTS
Comments are moderated and generally will be posted if they are on-topic and not abusive.
For more information, please see our Comments FAQ