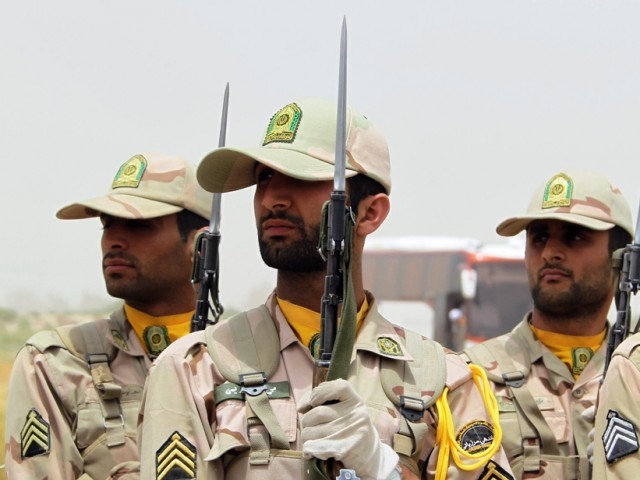 ---
QUETTA: In a major development to boost security in the border areas, Pakistan and Iran on Thursday signed a Memorandum of Understanding (MoU) on prevention of smuggling of oil, drugs, arms and humans.

It came during the 22nd three-day Joint Border Session of Pakistan and Iran held in the Iranian province of Zahedan, where several agreements regarding strengthening security in the border areas to prevent illegal movement were inked.

Balochistan Chief Secretary Dr Akhtar Nazir led the Pakistani delegation while Sistan-Baluchestan Deputy Governor General for Security Affairs Mohammad Hadi Mar'ashi represented the Iranian side.

Iran urged to increase security in border areas

Both sides expressed their determination to prevent smuggling of drugs, oil, humans and ensure strict security measures in the border areas used by terrorists for crossing.

During the session, Pakistan recorded its protest against border violations by Iran's Revolutionary Guards. In response, Iranian officials stressed upon the safe recovery of its border guards abducted from the Mir Jawah area of the Pakistan-Iran border territory.

Both the delegations agreed on establishing Pakistan-Iran Economic Committees in Panjgur, Chaghi, Turbat and Gwadar and discussed tax-free market to boost trade between the two countries.

To root out terrorism from the bordering towns, both the delegations have unanimously decided to establish a committee for law and order at the Pakistan-Iran border and discussed management affairs of border security.

Iran's spy officers among 14 security personnel kidnapped on Pakistan border

Talking to the media after the third and final day of the border session, the deputy governor general said, "The abduction of Iranian border guards was the hot topic during the three-day joint border session.

"We have shared all intelligence details gathered by Iranian officials that the remaining four border guards were shifted to Pakistan and Pakistani officials have assured of full action for the safe recovery of our guards."

In the session both officials vowed to take decisive action against terrorist groups spoiling peace in Pakistan-Iran bordering towns and causing tensions in the Pakistan-Iran bilateral relations.

Pakistan and Iran stressed upon more efforts to strengthen trade between the neighbouring countries, terming air service between Quetta and Zahedan fostered joint trade activities between both the nations.
COMMENTS
Comments are moderated and generally will be posted if they are on-topic and not abusive.
For more information, please see our Comments FAQ