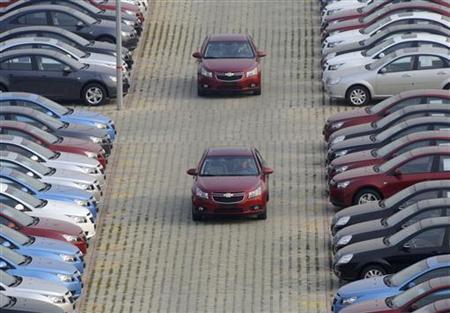 ---
PESHAWAR: Khyber Pakhtunkhwa police intensified the ongoing campaign against the stolen and snatched vehicles across the province and recovered 137 stolen vehicles by checking the record of 5,450,562 vehicles during the current year.

The Khyber Pakhtunkhwa police, on the special directives of Inspector General of Police (IGP) Salahuddin Khan Mehsud, has adopted effective steps for ensuring smart and e-policing.

Through these new steps police efficiency in connection with verification has been enhanced to a great extent which ultimately led to better recovery, interrogation and investigation.

Under this system, computerised data about all vehicles has been provided to all police stations which is available through simple Vehicle Verification System (VVS).

Moreover, the record of the stolen vehicles is available on phone through SIM service to all police stations, check posts and snap checking points.

The Police officials performing duty on these points, directly check the record of vehicles by clicking the mobile button.  This step by K-P police has added to more professional and systematic policing andthe chances of recovering stolen vehicles have been increased manifold.

The police along with digitisation of FIRs have issued 297 special SIMs to all district police through which, so far, record of millions of vehicles has been checked and in the process 137 stolen vehicles have been recovered.

As per district wise break-up, Peshawar police recovered 45 vehicles through 31 SIMs, Mardan recovered 28 vehicles through 20 SIMs, Charsadda 11 vehicles through 16 SIMs, Nowshera nine vehicles through 20 SIMs, Swabi seven vehicles through 16 SIMs, Swat five vehicles through 12 SIMs, Buner eight vehicles through 3 SIMs, Shangla four vehicles through 3 SIMs, Dir Lower four vehicles through 15 SIMs, Dir Upper four vehicles through nine SIMs, Chitral two vehicles through 13 SIMs, Abbottabad two vehicles through 18 SIMs, Haripur two vehicles through 25 SIMs, D.I.Khan two  vehicles through 20 SIMs, Mansehra one vehicle through 14 SIMs, Battagram one vehicle through 8 SIMs, Torghar one vehicle through 2 SIMs and Kohistanrecovered one vehicle through two SIMs.

The main feature of the system is that through it all data has been converted to electronic/digital format and all concerned officials have access to it through one click.

Similarly, this system can ensure the provision of all important information to the investigation officer about any case. Likewise, all district and regional police officers have been linked with each other through this system and thus ensure timely sharing of needed vital information amongst different investigation teams. In nut shell, this step by Khyber Pakhtunkhwa police has added to more professional and smart policing in the province.

Published in The Express Tribune, December 11th, 2018.