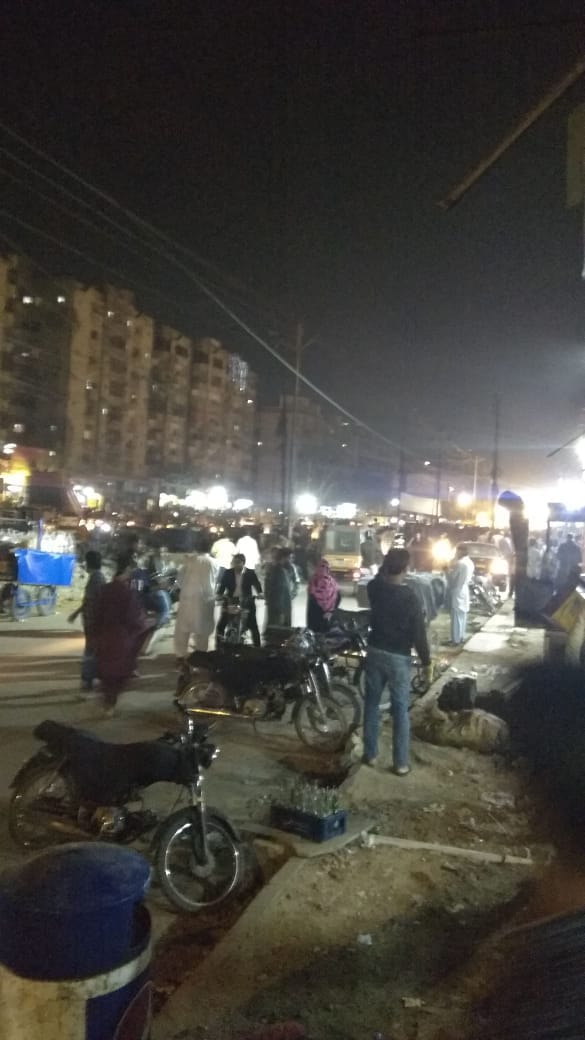 ---
KARACHI: Unidentified miscreants on Saturday night dropped a cracker at Mehfil-e-Milad in Karachi, injuring at least six people.

The Mehfil was organised by the Muttahida Qaumi Movement (MQM-P) and Sindh Assembly's former opposition leader Khawaja Izharul Hassan was present in it.

According to Senior Superintendent Police (SSP) East Capt (retd) Ghulam Azfar Mahessar, the programme was organised without permission of the police. "Two persons got injured in the blast that took place in the city's Gulistan-e-Jauhar area. It was a cracker attack. Parts of the cracker have been collected from the crime scene by the bomb disposal unit," hee told Express News.

An eyewitness said he had just stepped onto the stage to recite a naat when the blast occurred. Khawaja Izhar was sitting in the front row. "The blast was so powerful that everyone got scared," he said.

Some witnesses said the cracker was allegedly thrown by two motorcyclists, who later sped away unchallenged. A stampede followed the blast as people ran for their lives.

The police and rescue teams later arrived to the scene and took the injured to a nearby private hospital. They also cordoned off the area. Many motorcycles were also damaged and window panes of the nearby buildings were broken.

The MQM sources said six persons got injured in the blast. The injured include coordinator of the Minister for Federal Minister for Information Technology Khalid Maqbool Siddiqui. Others were identified as Samina Khatoon, Babar, Sheharyar, Mursaleen, Anwar and Khurram. Sindh Inspector General Police (IGP) Kaleem Imam took notice of the accident and asked a report from the DIG East.

The MQM's former leader Dr Farooq Sattar also reached the hospital to inquire about wellbeing of the injured. He strongly condemned the blast and demanded an inquiry into the incident.
COMMENTS
Comments are moderated and generally will be posted if they are on-topic and not abusive.
For more information, please see our Comments FAQ