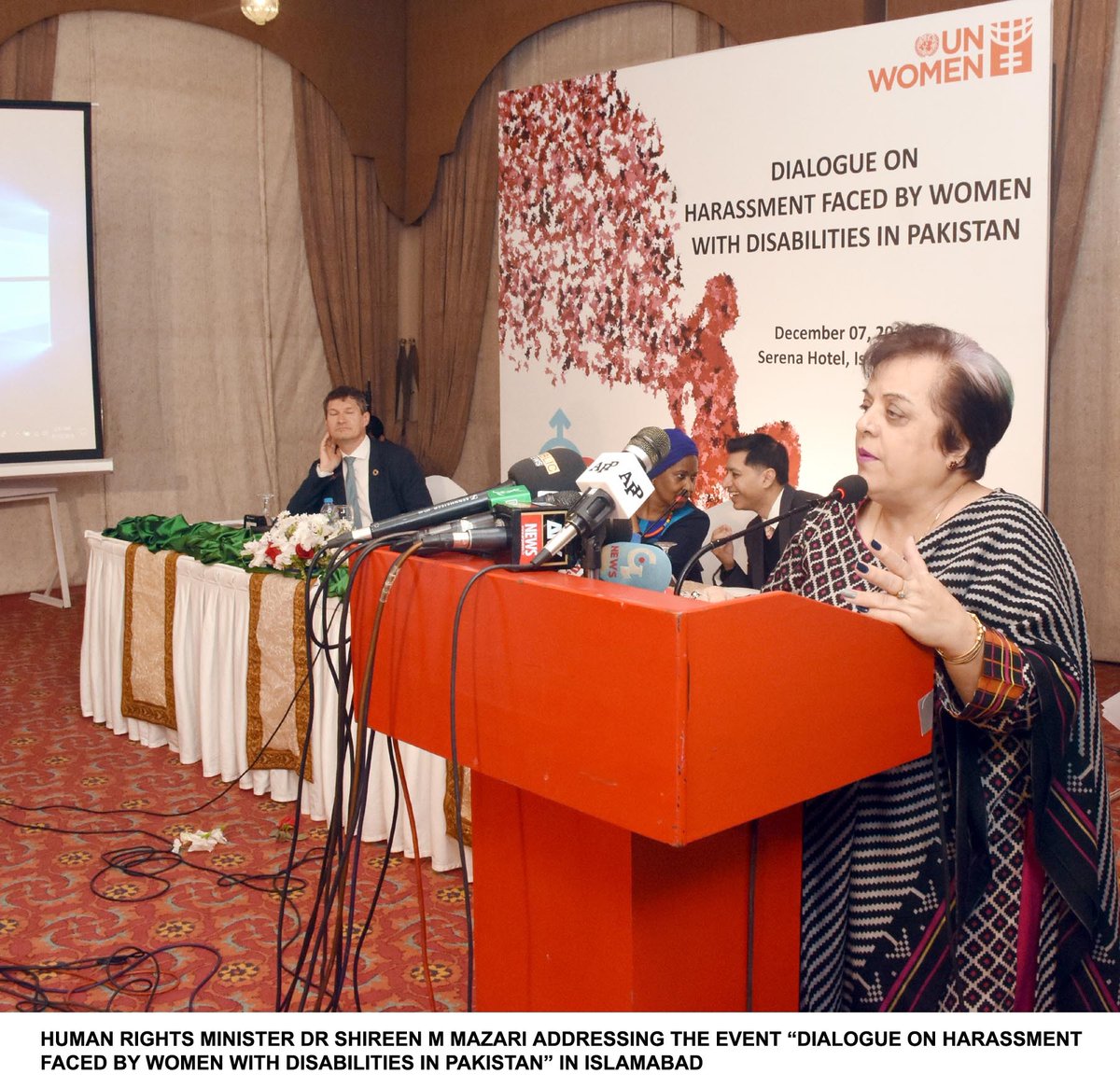 ---
ISLAMABAD: United Nations Women Executive Director Phumzile Mlambo-Ngcuka has advised the government to establish specialised health, education and other fundamental facilities for Women with Disabilities (WWDs) to offset the feeling of being marginalised and lesser human beings.

There are a large number of people living with disabilities across the world, however, they have always remained a minority in each society, she observed during a roundtable discussion 'Harassment Faced by Women with Disabilities'.

The UN Women Executive Director said there were over a billion disabled persons in the world, apparently a very large number, and the proportion of "women is far higher than that of men".

The roundtable discussion was organised by UN Women and Handicap International (HI) to celebrate the resilience of Pakistani women with disabilities, who have stood up against the challenges of harassment and violence and were part of '16 Days of Activism against Gender Based Violence' campaign.

Minister for Human Rights Shireen Mazari informed the audience that the ordinance to protect the rights of persons with disabilities was now going to be a part of formal legislation after consent from parliament as the bill had been approved by cabinet in its recent meeting.

The bill, she explained, included clauses on right to education, right to dignity, right to privacy and some other important clauses.

Dr Mazari recalled that many human rights laws were not being implemented which, she termed, was very unfortunate. "The implementation of law is the real challenge and it's the responsibility of the government to ensure the implementation of each formulated law," she remarked, assuring that the tabled law for disabled persons would be implemented on priority basis.

Participants of the event included dignitaries like Phumzile Mlambo-Ngcuka, Executive Director UN Women and Under-Secretary General United Nations, Shireen Mazari, Federal Minister for Human Rights, Neil Buhne, UN Resident Coordinator, Angelina Robinson, Programme Director, Handicap International Pakistan and Jamshed Kazi, Country Representative of UN Women Pakistan as well as some outstanding women with disabilities from across Pakistan including renowned activist and UN Women National Goodwill Ambassador Muniba Mazari.
COMMENTS
Comments are moderated and generally will be posted if they are on-topic and not abusive.
For more information, please see our Comments FAQ