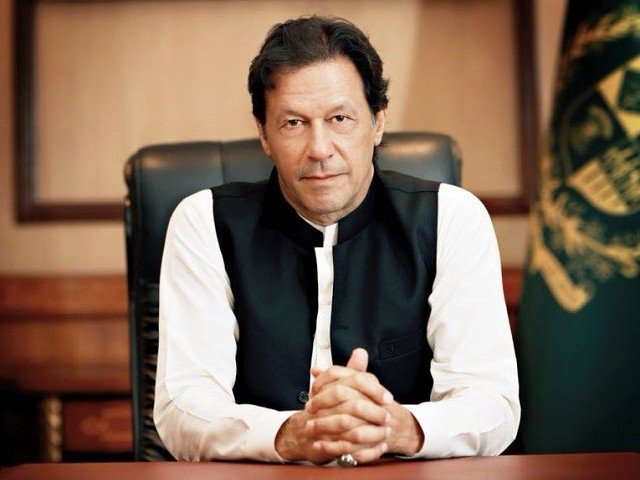 ---
Some things are obvious.

You do not start a marathon race with a 100 meter sprint. You do not play a Test match like a T20. You do not wolf down a seven-course meal like a Big Mac. And you do not — repeat — do not start your five-year term like it's a five-month term.

Are you listening, PTI?

On the 111th day of their rule, Prime Minister Imran Khan and his team may want to consider the following advice: Relax. Chill. Sit back. Exhale slowly. Calm down. Close your eyes for a moment and tilt back your head. Now repeat the following quietly: "We are in power. We are the government. We are not on the container. Imran Ismail is indeed the Governor. We have five years ahead of us. The Establishment is with us. The Judiciary is not after us. The Opposition is chasing its own tail. The media is licking its wounds. We are under no threat."

Say this over and over again till it sinks in well and proper. Now smile. Not the arrogant smile, not the mocking smile, not the condescending, patronising and disdainful smile, but the genuine toothy smile dripping with mirth and gaiety.

See, that wasn't too difficult now, was it? On the other side of that toothy smile lies a welcome realisation: never has a government been more entrenched within the power structure of Pakistan. It is the perfect pitch and the perfect ground awash with the perfect gentle breeze to stay on the wicket and play a long and luxurious innings. No risky shot needed. No chasing the out-swinging ball needed. No cheeky singles needed. Just watch the ball and play with a straight bat.

Right, Captain?

But wait. Something is amiss. The 111-day-old government is panting like a triathlete on the final stretch. It's running here, there and nowhere and trying to find an invisible trap door out of a non-existent siege. There is a fight to be fought, it seems, but which fight? And where? The warriors of the PTI are shouting at the sky and punching at the wind for a reason that is rather hard to decipher even for their well-wishers. What is wrong with these people?

The hundred days headline was a needless stunt that ended up doing nothing but making the government buckle under self-imposed pressure. In a desperate bid to live up to its own rhetoric, the government drew up a long list of achievements that did not need to be achieved in such a short period of time. In the thick foliage of these alleged achievements, the government stopped seeing the forest for the trees. It offered the nation a badly-cooked, half-baked buffet when it could have easily focused on making one delicious dish.

Or two. Or five. But not dozens and dozens of items that add up to nothing more than a slick PowerPoint presentation. Those who voted Imran Khan into power want him to be a transformational leader, not a project-based one. He is supposed to take big decisions on big-ticket items, not spell out minute details of specific schemes drummed up by some geniuses from within his ranks.

On the 111th day, the key question then is: Khan stood for change, but what does change stand for today?

To define this change, Khan needs to spell out his key priorities. Not vague concepts, not broad plans, not sweeping ideas but clear and specific areas of focus along with a detailed road map. This is what should have happened on Day 1. This is what should have been spelt out on Day 100. Khan is already 111 days late.

The state of the economy is the elephant in the room. The elephant is bleeding from its trunk. And yet, the Prime Minister and the Finance Minister cannot decide whether they will give the elephant aspirin for the bleeding, or bandage the trunk or amputate it to save the mammal or get a vet from Washington to do what needs to be done. This lack of specifics is generating instability in the market and shaking the confidence of the investors. Clarity is what is needed. Clarity is what is not forthcoming.

Then there is the deafening silence over police reform. This was to be the transformational act of Khan in Punjab; the one reform that would have the most impact on the lives of the citizens of the largest province of the country. This was also the most difficult and the most complicated reform that no leader since 1947 had genuinely attempted. Khan was supposed to be the one who would do what no one had ever dared to do. But then, nothing. The mega-reform has not collapsed; it has disappeared like it never existed; like no one had ever spoken of it; like it was nothing more than a bad dream.

Perhaps that was exactly what it was.

The sheer callousness should take your breath away. Suddenly everyone seems to have resigned to the fact that there will be no reform of the police. Suddenly no one will ask Khan of this matter, not even in the soft-ball interviews he does.

Then of course, there are the other big items awaiting big decisions: civil service reform, FBR reform, legal reforms, State Owned Enterprises reform, governance reform (remember merit in transfers in postings?) and education reform. Some work may have been done in all these key areas and more may be in the pipeline, but where are the updates? Where are the details? Where are the timelines? Where are the progress markers and short-term/long-term targets?

Amateur time should come to an end now. The Imran Ismails, Murad Saeeds and Shehryar Afridis have had their share of fun and games with selfies in dark glasses for 111 days. Khan needs to now bring in adults. He is playing on home ground with his own crowd, his own umpire and no fielders. It cannot get more convenient than this.

So Mr Prime Minister, take a deep breath and exhale slowly. You have nothing to fear except your own team's performance.

Published in The Express Tribune, December 9th, 2018.

Like Opinion & Editorial on Facebook, follow @ETOpEd on Twitter to receive all updates on all our daily pieces.