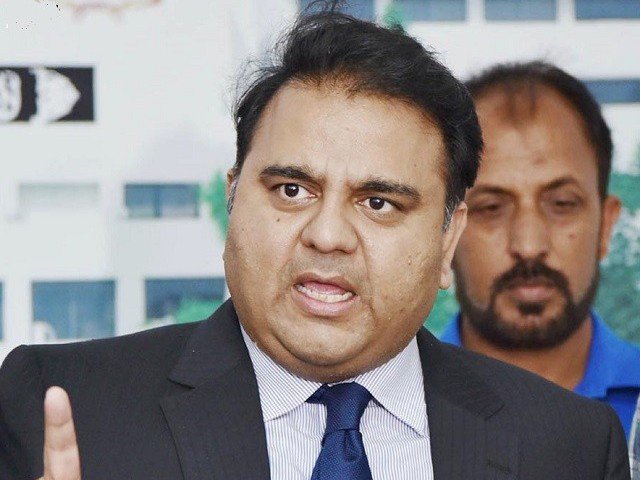 ---
The Pakistan Tehreek-e-Insaf (PTI) government has set a direction to change the fate of Pakistan in its first 100-days, said Information Minister Fawad Chaudhry on Saturday.

The minister for information and broadcasting talked about PTI's 100-day plan while addressing a press conference in London, and added that particular focus was being given to reviving Pakistan's economy and socio-economic uplift of the poor by the government.

Reviving economy is govt's top priority: Fawad

He added that corruption will not be tolerated and that transparency and rule of law will prevail in Naya Pakistan.

He further spoke about dual nationality holders saying that they should be allowed to contest in elections because they are an asset to the country.

PTI government is giving special importance to overseas Pakistanis and is creating an environment to enable them to invest in the country, added the information minister.

Fawad asserted that the incumbent government does not face any threats within Pakistan and the difficult economic situation, in which the party assumed office, and the balance of payment crisis has been overcome.

The information minister assured that exchange reserves and exports are increasing due to the farsighted policies and the government, in its first 100-days, faces no corruption scandal.

He had earlier claimed there was corruption of billions of rupees in the past and the previous governments tried to cover up details of projects from the media and general public but now those involved in corruption will be held accountable.

Accusing the opposition of not letting the government perform its duties, Chaudhry described the opposition demand for giving Public Accounts Committee chairmanship to Shehbaz Sharif as unreasonable, saying that any such move would be contrary to the spirit of justice and accountability.
COMMENTS
Comments are moderated and generally will be posted if they are on-topic and not abusive.
For more information, please see our Comments FAQ