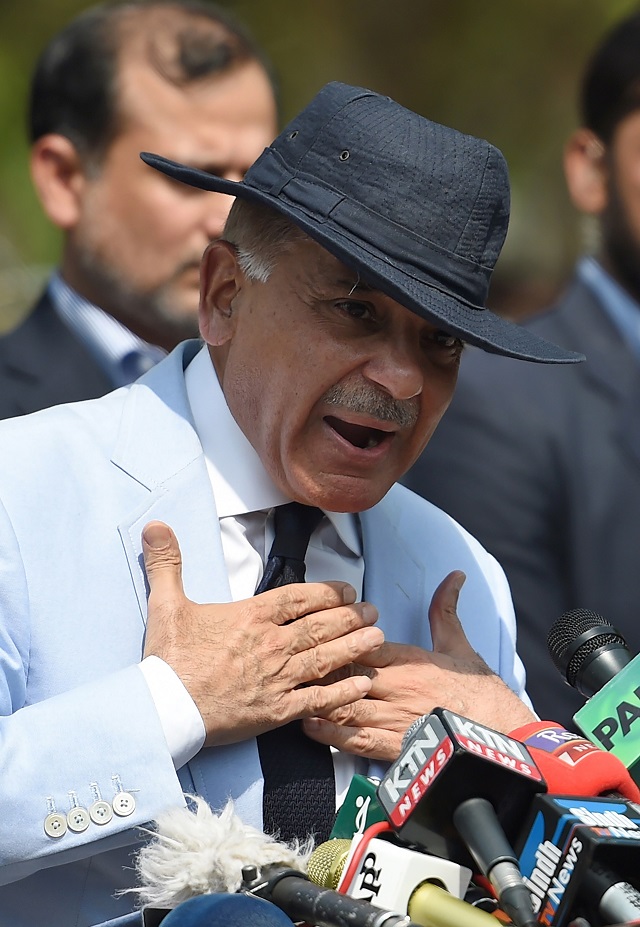 ---
ISLAMABAD: Pakistan Muslim League-Nawaz (PML-N) spokesperson Marriyum Aurangzeb has said immediate steps should be taken for the medical treatment of National Assembly Opposition Leader Shehbaz Sharif.

Addressing the media on Wednesday after former PM Nawaz Sharif's hearing in the accountability bureau, she said National Accountability Bureau's (NAB) detention of suspects in closed cell violates conventions of basic human rights.

The former Information minister said that the delay in the constitution of the medical board has raised several questions.  She added that doctors in their opinion had pointed out extra ordinary growth in three of Shehbaz's organs.

She said neglecting Shehbaz's health condition could prove to be dangerous.

Marriyum Aurangzeb demanded that a special medical team should visit the NAB's cells to inspect the conditions in which the inmates are living. Detaining suspects in close cells by NAB is against basic human rights and global standards, she said.

PML-N leaders had expressed their concerns over the delay in the formation of the medical board for the treatment of the National Assembly Opposition Leader Shehbaz Sharif.

Referring to Prime Minister Imran Khan, she said he had given an NRO to his sister, Aleema Khan.

She said Shehbaz had ruled out the possibility of an NRO and questioned PM Imran Khan about the people who were demanding an NRO.

With regard to the government's first 100 days, she said their incompetence was in front of the people.
COMMENTS
Comments are moderated and generally will be posted if they are on-topic and not abusive.
For more information, please see our Comments FAQ