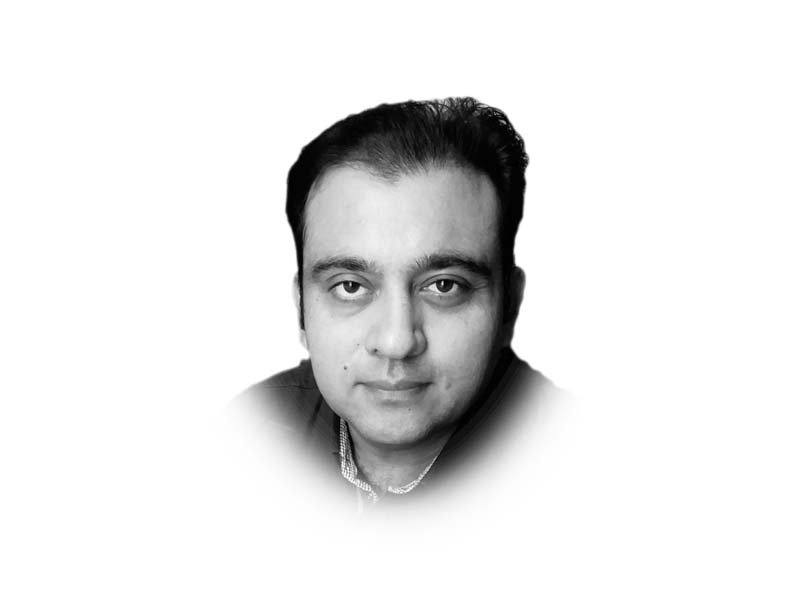 ---
Pakistan often remains in the international headlines but for all the wrong reasons. Terrorist attacks, violent protests, political and economic instability naturally do not leave positive impression on people about Pakistan. The war on terror triggered by the 9/11 attacks in the US has caused so much damage to Pakistan's global image that it is difficult for the outside world to think of Pakistan as a normal and peaceful country. At the same time, it is a fact that our flawed policies also played a part in creating this misperception about Pakistan.

Successive governments or those at the helm did make attempts to dispel the negative impression about Pakistan. But as they say perception is often stronger than reality, all those efforts failed or had little positive impact.

In the midst of all this, one man and his work may bring the kind of change Pakistan has otherwise failed to bring despite many efforts.

Meet Mark Wiens, traveller, author and food blogger. Born in America and settled in Thailand, Mark is virtually a celebrity having over 3 million subscribers on his YouTube channel. He was in Pakistan recently to explore food, people, places and culture. He began his journey from Lahore and then travelled to cities such as Gujranwala, Chakwal, Islamabad, Peshawar, Mardan and even northern areas. His Pakistan series is an instant hit as every episode has already been viewed by millions and the number keeps growing. His work has completely changed the perception of many outsiders about Pakistan. Overwhelming viewers have concluded that they have never realised that Pakistan is such a beautiful country. Many criticised the Western media about portraying Pakistan negatively. A number of viewers from India have even conceded that Mark's travel blog about Pakistan has changed their perception completely. People were surprised to find the hospitality and smiling faces of Pakistanis. Even Mark, who travelled half the world to explore food, admitted that some of the cuisines he tasted in Pakistan were best ever. In many places where he went often people refused to charge money, something that made people comment to admit that such generosity is a rarity in other parts of the world. I leave you with some of the random reactions by people from different countries after watching Mark's Pakistan series.

The people are who make the country, and people in Pakistan are so friendly and hospitable .They respect the guest whoever comes to their country very much as apparent in this video. Great. Truly great — Rajinder SINGH (India)

Pakistan looks safe [and] peaceful country and [has] friendly people. I already put it on my bucket list –Cai (China)

I'm from India and my view of Pakistan changed... damn media they intentionally show bad thing about Pakistan to raise hatred and their TRP too — GENIUS CLUB

I thought Pakistan is a ruined, full of terrorist country. But it's a complete opposite. Nice. All these places that we, in the US, hear such bad things about, and there you are with your family having the best time with the people. This should be required viewing for those that want us to hate anything Pakistani. Thank You Mark. Ambassador Mark? — Justered Frozen (US)

"Pakistan looks more welcoming than India! Love from Somalia. Mark changed my mind about Pakistan and its people for the positive. My country also suffers from negative image by the Western media — Samana1fromsomalia1 .

Much love to Pakistan from the United States. From the buildings, to the food, to the culture is breath-taking. Thank you so much Mark for showing us all what Pakistan really is all about and that is the love and kindness that they show to their fellow guest — KIM RICHARDS5 (US)

Published in The Express Tribune, December 3rd, 2018.

Like Opinion & Editorial on Facebook, follow @ETOpEd on Twitter to receive all updates on all our daily pieces.