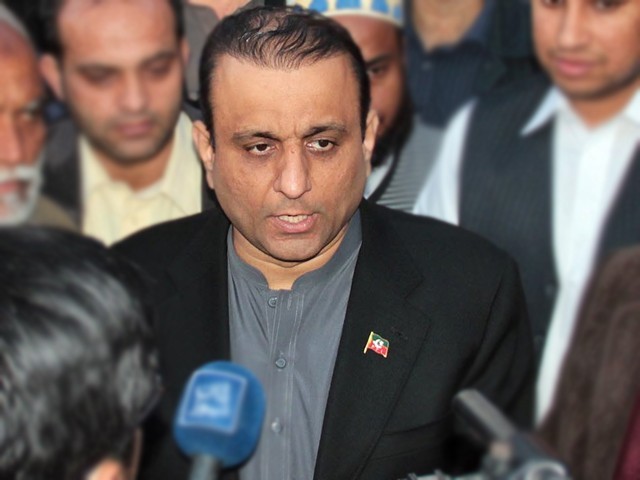 ---
LAHORE:

Senior Minister Abdul Aleem Khan has directed the officials concerned to ensure a comprehensive policy regarding proper waste treatment for all governments and private hospitals and award contracts to international firms on build-operate-transfer (BOT) basis.

He was presiding over a meeting of solid waste management held on Sunday. Local Government Secretary Capt (retd) Saif Anjum and other senior officials of departments were also present on the occasion.

The minister said stern action would be taken if hospitals did not comply with the instruction. Cleanliness work should be monitored on a daily and regular basis and if there would be any complaint the zonal officer of the area would be no more there, he added.

He said keeping in view the ground realities there are no measures available to collect 100% waste from the city so more companies should be given a chance to work in this field and work should immediately be started for international bidding.

The minister also directed the authorities concerned to form a mechanism for waste collection in private housing societies. He said in future there would be no more landfill sites and waste collected would be utilised in preparing productive items and recycling units for production of fertiliser and electricity generation.

Khan directed officials to prepare a presentation on the project of Rs400 million so that it could be made more effective and beneficial. He also ordered to withdraw the work of cleanliness of Multan Metro from Lahore Waste Management Company and said in each city local institution should work for the waste collection.

The minister directed the solid waste management department's managing director to supervise the cleanliness task in each area himself. "People have great expectations for change and we have to give practical results in minimum time. We have only three months left and now each officer will have to give the performance."

Local Government Secretary Anjum said determination of per capita cost of cleanliness the third party evaluation would be completed. He said full support would be provided to the solid waste management department to ensure regular cleanliness.
COMMENTS
Comments are moderated and generally will be posted if they are on-topic and not abusive.
For more information, please see our Comments FAQ