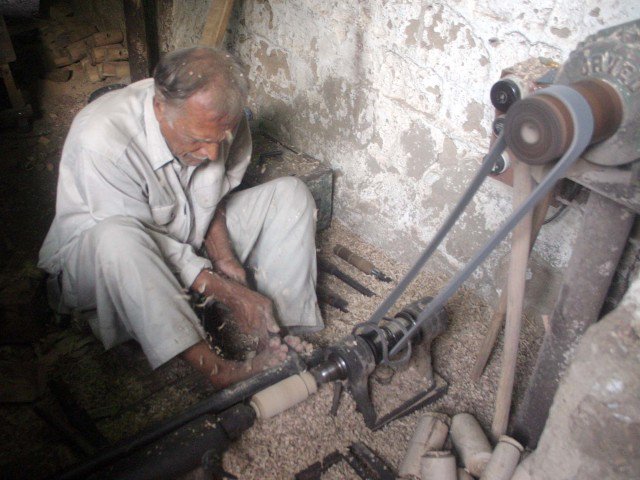 ---
ISLAMABAD: The friendship between Pakistan and China should be more than just economic partnership.

China having the biggest foreign currency reserves of $3.23 trillion and gross domestic product (GDP) of $12.24 trillion - with annual GDP growth of 6.9% - is undoubtedly a great companion of Pakistan, especially in terms of foreign direct investment.

Under its Belt and Road Initiative (BRI), China promised investment of $46 billion at the start of the project in 2013 but the value surged to $62 billion in 2017. China is supporting Pakistan in infrastructure development, energy projects and building a trading hub in Gwadar, which may lead to an increase of 27% in Pakistan's GDP as per estimates of some experts.

The China-Pakistan Economic Corridor (CPEC), which is part of the BRI, is a collection of different projects. It includes energy projects of $33.8 billion like the Jhimpir wind power project, Dawood wind power project, Hubco coal-fired power plant, Kanupp-II and Kanupp-III, Zonergy 9x100-megawatt solar power project, 720MW Karot hydroelectric power project and others.

Pakistan biggest importer of Chinese arms: report

CPEC also includes infrastructure projects of $11.8 billion like the upgrading of Gwadar Port, Lahore-Karachi Motorway, Peshawar-Karachi Motorway, Havelian-Khunjerab railway line, Hazara Motorway, Gwadar-Ratodero Motorway, Gwadar International Airport and other projects.

This huge investment is considered as a big opportunity for achieving a bright future for Pakistan by bringing economic stability and sustainability. However, there are some broken technical linkages that need to be bridged.

Chinese firms told to integrate with local people

The first and foremost is the lack of skilled labour in Pakistan, which has a 5.9% unemployment rate. Pakistani experts expect the creation of about 2.3 million jobs between 2015 and 2030 under CPEC.

This will not only require PhDs and MPhils but will also need well-skilled labour. Pakistan should focus more on skill development projects.

The second major challenge is the threat to local markets as it will be difficult to compete with the influx of Chinese products.

Chinese goods are relatively cheaper due to a high cost of production in Pakistan as compared to China. To overcome this challenge, Pakistan government needs to strengthen the industries, especially the small and medium enterprises (SMEs), by providing them with cheap raw material and by taking other essential steps for ensuring a low cost of production.

Inclination towards Beijing

One thing that should be noticed is that Pakistan is tilting more towards China and other countries compared to the United States. Earlier, Pakistan was one of the close allies of the US, especially in the war against terrorism.

Between 2002 and 2010, the US Congress approved $18 billion in military and economic assistance for Pakistan. However, Pakistan only received $8.647 billion in direct aid.

Now as China is seeking friends and has mentioned a number of times that Pakistan is its best friend, it is time to go one step ahead than just investment. It is time to learn from China's experience and take technical support as well as forge a strategic alliance with Beijing.

China is investing more than half of its social protection budget to produce skilled labour. In the same manner, Pakistan should establish a mechanism to take maximum benefit of CPEC projects.

China is also implementing specific and flexible laws and policies for the small enterprises and other industries. Pakistan also requires such laws and policies and should seek capacity building of the staff and relevant departments through exchange programmes and short courses in China. There is an urgent need for the big think tanks to work for Pakistan and act as third-party evaluators of CPEC projects.

As China spent 40 years in bringing change through industrial and other reforms, Pakistan can take its help in areas like technological upgrading, bringing balance between short and long-term plans, banking sector reforms and stabilising the financial environment. China has the experience of all these and knows their pros and cons, which could be of much help for Pakistan.

The writer is a researcher at the Sustainable Development Policy Institute



Published in The Express Tribune, November 26th, 2018.

Like Business on Facebook, follow @TribuneBiz on Twitter to stay informed and join in the conversation.
COMMENTS
Comments are moderated and generally will be posted if they are on-topic and not abusive.
For more information, please see our Comments FAQ