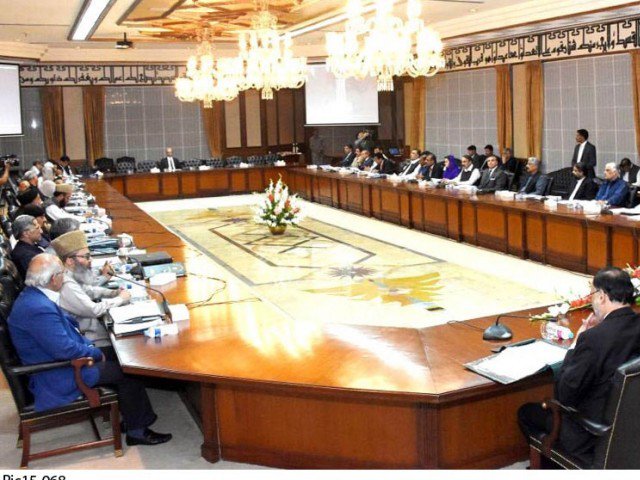 ---
ISLAMABAD: In a rather surprise development, the National Training Bureau (NTB) has been merged into the National Vocational and Technical Training Commission (Navtec) without approval of the cabinet.

According to reports, the Federal Ministry of Education and Vocational Training sent summary of the merger to the cabinet which has not been approved till date while as per law an institution established with the formal approval of the Act of Parliament can be dissolved or merged with another Act only.

Illiteracy, ignorance root causes of extremism: Punjab governor

Meanwhile, according to a document available with The Express, the National Training Bureau (NTB) was initially established as the National Training Board in 1980 with formal approval of the Parliament under which director of the NTB worked as secretary of the board.

In February 2016, the then prime minister Mian Muhammad Nawaz Sharif formed a committee for merging the NTB into the Navtec. The final report of this committee said the parliament's approval must be taken for amendment and cancellation of the National Training Ordinance 1980 (amended 2002). The special committee of the cabinet for disposal of legislative cases (CCLC) also decided that after a minor amendment, Navtec Act 2018 could be amended.

However, sources said that instead of taking this legal route, a notification was issued with approval of Secretary Ministry of Education and Training which handed over all the responsibilities, duties, rights, assets (tangible and intangible), and authorities of the NTB by merging it into Navtec.

They also alleged this 'shortcut' was adopted after pressure from certain quarters and an officer of the ministry confirmed that even the cabinet's approval is not available for the merger.

Similarly, sources said a formal bill was to be prepared before the merger and a directive in this regard had been issued to all authorities concerned and once this draft would have been prepared, it was scheduled to be presented in parliament as this was a mandatory legislation but the secretary gave approval with his signature only, which is not only illegal but also contempt of parliament.

The secretary education however remained unavailable for comment when approached for his reaction over the reports.
COMMENTS
Comments are moderated and generally will be posted if they are on-topic and not abusive.
For more information, please see our Comments FAQ