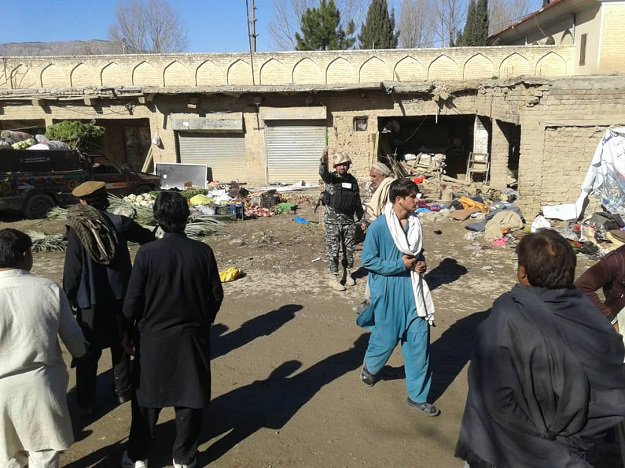 ---
PESHAWAR: Funeral prayers of twenty three victims of Friday's bomb blast in Lower Orakzai were held at Kalaya Headquarters on Saturday amid heightened security as the Islamic State (IS) terrorist group claimed responsibility for the attack, which claimed at least 34 lives.

The prayers were attended by the civil and military officials, tribal elders, relatives of the victims and a large number of people. Bodies of the victims were later handed over to their relatives for burial in their native areas. Funeral prayers of ten victims were offered on the day of blast.

A total of 56 people had also sustained injuries in the attack. Of them, 42 were discharged from hospitals after necessary treatment. According to Reuters, the IS claimed responsibility for the attack through its Amaq news agency.

Meanwhile, the Khyber Pakhtunkhwa (K-P) Health Secretary Dr Jameel Farooq on Saturday said people from Afghanistan and former Federally Administered Tribal Areas (Fata), who got injured in the Orakzai blast, will be provided free treatment in the province.

The secretary was interacting with media during his visit to the Lady Readings Hospital (LRH), where he also met with the people injured in the blast. He said four patients were referred to the LRH on Friday and they were being treated in the best possible way.

He said he had directed the concerned authorities to provide the patients the best treatment. "All the patients from Afghanistan would be provided free treatment in the K-P on humanitarian grounds despite the limited resources." The health secretary also urged the international donor agencies to assist the K-P in providing best health services to the province.