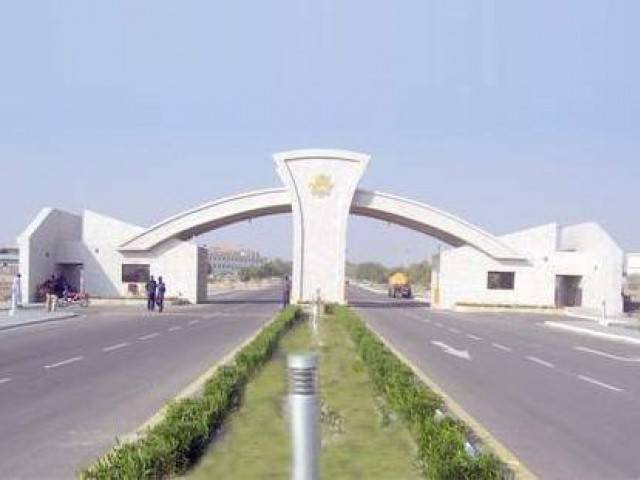 ---
HYDERABAD: All the 23 districts in Sindh excluding Karachi should be mapped for the potential industrial clusters keeping in view their production for the domestic as well as international markets. The recommendation was made at the two-day 'fostering research and development' event organised at Mehran University of Engineering and Technology in Jamshoro on Friday.

In his lecture on 'clustering of development' Dean of Management Sciences in SZABIST, Qaiser Bengali, said hundreds of billions of rupees have been spent in Sindh in the name of development in seven decades but mostly all in a vain. "Sindh deserves more development and prosperity because it has the potential for this and also because the province generates more income than other provinces of Pakistan.

SHC issues show-cause notice to universities and boards secretary

He pointed out a range of industries from manufacturing to agriculture to tourism and handicrafts which could be developed in an organised way in view of the domestic and foreign demand. He emphasised that the development of these sectors of the economy should be planned and completed without wasting too much time and suffering cost overruns due to delays which have remained a hallmark in Sindh.

The industry clusters refers to identical or related firms operating in a particular geographically contiguous area sharing common markets, technologies and worker skills.

For Dr Khalid Nadvi of the University of Manchester, UK,  presence of natural resource is not essential for the cluster development as the case goes for China and Bangladesh. "But it's an added advantage like agriculture and livestock".

He quoted the example of the Sialkot surgical instrument cluster. "Sialkot was famous for its Tarkhans [carpenters] and Lohaars [ironsmiths] whose posterity later on acquired the skill base for the surgical industry."

Another expert, Dr Tauqeer Tariq, said the industry should seek solutions from the universities for industry-specific problems instead of hiring foreign consultants. "There should be two-way knowledge flow so that the industry is aware that its solutions lie in the neighborhood."

MUET's Vice Chancellor Prof Dr Mohammad Aslam Uqaili said politics is interrelated to economy and development. "Most of the conflicts in the region and the world involve economic interests."

Pak-US knowledge corridor: HEC may announce PhD scholarships

He emphasised on the need of evolving consensus and collaboration between the academia and the government policy makers bodies about meeting targets of sustainable development. "The industries should get optimal advantage from the research and qualified students of the higher education institutions."

Mohammad Alam Brohi, a former envoy, said development in the Central Asian countries has been impeded by the war-like conditions as in Afghanistan. Brohit's two books, A voice in the wilderness: memoirs and reflections; and the Changing global geopolitical and strategic dynamics: challenges for Pakistan, were launched on the occasion.

Former diplomat Zafrullah Shaikh, Prof Mushtaq Mirani and Dr Iffat Batool Naqvi also spoke.
COMMENTS
Comments are moderated and generally will be posted if they are on-topic and not abusive.
For more information, please see our Comments FAQ