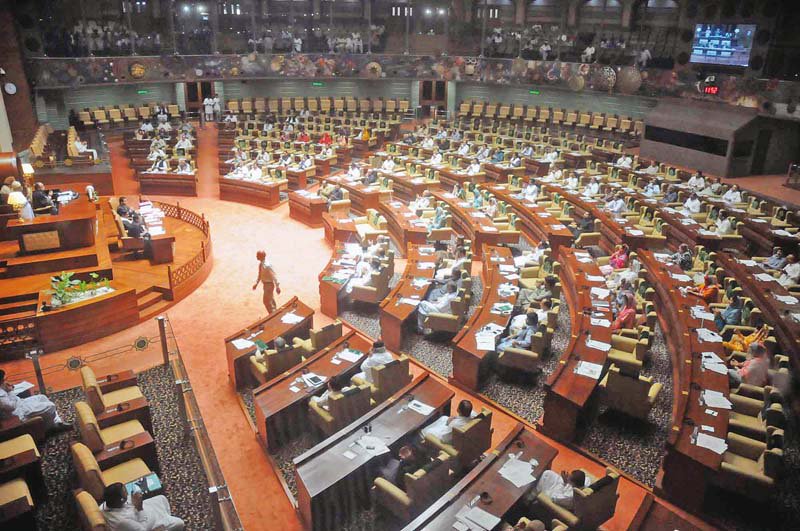 ---
KARACHI: Speaker Agha Siraj Durrani adjourned on Tuesday the Sindh Assembly session till Thursday due to lack of quorum.

As the session started at 11 am, there were only 10 members present in the House that comprises a total of 168 members. Taking strong exception to the absence of lawmakers, the Speaker said, "Actual time of session is 10am, but most members have made it a permanent habit to come late. It seems as if they are not taking legislation and other issues seriously.

Now we have no other option, but to adjourn it," he said.  It was private members' day on Tuesday. "I have repeatedly warned the parliamentary leaders of different parties in the Assembly to ensure the presence of their members in the House. At least 42 members are required to run the session. I will not do it if members are not present in the House," he said. 

Published in The Express Tribune, November 21st, 2018.
COMMENTS
Comments are moderated and generally will be posted if they are on-topic and not abusive.
For more information, please see our Comments FAQ