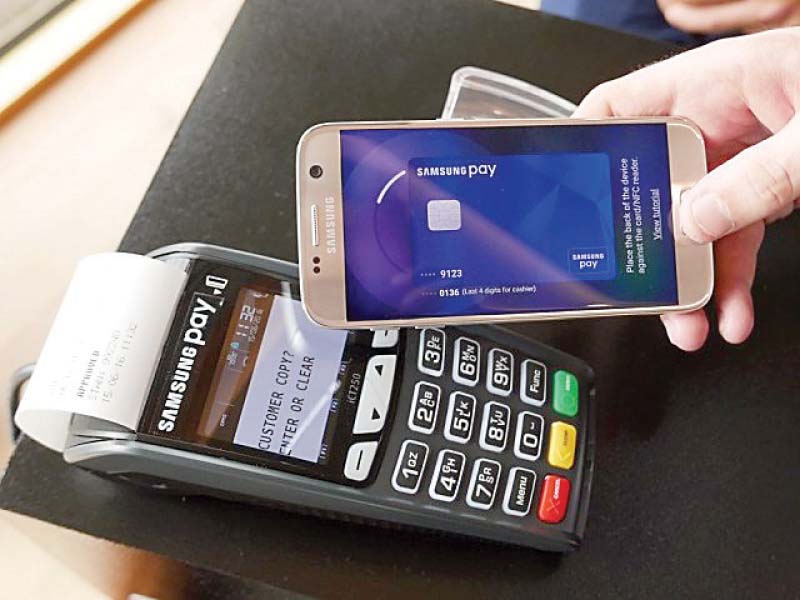 ---
KARACHI: Despite striving hard for a decade, the Pakistani government has succeeded in bringing only 21% of the adult population in the financial ambit. However, fintechs - technology companies providing financial solutions - have a potential to optimise the process of financial inclusion beyond expectations, which should be given more importance.

Financial inclusion, measured by the number of bank accounts in a country, is about one-fifth of the total adult population in Pakistan, which is too low in comparison to many developing countries, let alone the developed ones. Account ownership is prevalent in high-income economies, where 94% of adults have an account; whereas, in developing economies, the share is 63%.

In Pakistan, account ownership has doubled, starting with a low base of 10.3% in 2011, though the exceptional growth in India surpasses it with a growth which went up to 80%. On the other hand, Indonesia went up from 20% to 49% as of 2017, according to the World Bank's Global Findex Database.

Thus, Pakistan needs to increase the number of people who have bank accounts, which will have a direct impact on the national economy, as the economy that is not formal is not included in the gross domestic product (GDP). The existing 21% of current accounts are not enough, we need more players to increase this number, which is only possible by innovation in financial sphere, said Karandaaz Digital Financial Services Director Rehan Akhtar.

Globally, in the banking industry or financial services industry, fintech has emerged as a new entity, which can help Pakistan increase financial inclusion.

Pakistan, which has an adult population of 120 million, including 62% rural and 38% urban, has a per capita GDP of $4,811, while the average of the financial inclusion focus countries is $9,191.

Pakistan has a total of 152 million cellular subscribers, covering 73% of population, with 62 million broadband subscribers. Pakistan has 93 million potential individuals who could be included in the financial system and the fintechs can help increase seven percentage point or $36 billion in GDP by 2025. Fintechs can create four million jobs, $263 billion new deposits, $23 billion new credits, and can also help reduce corruption in government matters by reducing $7 billion in government leakages, Akhtar remarked.

In many countries, fintechs have created products and services, in conjunction with existing banks and regulatory regimes of countries to serve the unbanked people.

"Fintechs have taken bank services beyond what the bank could offer," said Akhtar.

To promote fintechs in Pakistan, the financing organisation holds competition of fintechs and has funded seven start-ups in the last two years. In two previous rounds, Karandaaz funded seven fintechs out them four got $100,000 each, while other three were given $20,000.

This year Karandaaz has held its third fintech disrupt challenge, in collaboration with Fintech Factory, in which 18 fintech start-ups are participating.

The government is trying to mushroom entrepreneurship as it increases chances of few successful, but bigger, companies out of those start-ups.

"While the government was focusing on start-ups, they were not focusing on fintechs, so we started to focus on this side," Akhtar added.

Karandaaz has two objectives to hold this competition, one is to activate fintech-based start-ups and the other is to make banks realise they need fintech partners, he said.

"They cannot do everything on their own."

For example Paysays Labs, a start-up financed by Karandaaz, has successfully enabled simple smartphones to act like thumb verifying machines. Through this, banks can get biometric verification by their client. This has not only saved the expense of buying biometric verification machines but has also allowed banks to verify their clients remotely.

Although fintech has emerged for investment in developed countries, in Pakistan, investors are reluctant to invest in this, which is why start-ups face difficulties in proceeding.

Another problem faced by fintechs is the regulatory infrastructure of Pakistan, which hinders growth of entrepreneurs and their ideas of fintech. According to the regulations, they must partner with a bank, as they are not allowed to work otherwise.

Akhtar said that the State Bank of Pakistan (SBP) has a great role to play in this regard; worldwide authorities use sandbox, a testing environment for new software, in which the regulator allows fintechs in certain terms and conditions. This also gives a sense of confidence to fintechs that they are in a regulatory ambit and the regulator can also keep an eye on new start-ups. The SBP needs to introduce this sandbox as soon as possible, he added.

Published in The Express Tribune, November 20th, 2018.

Like Business on Facebook, follow @TribuneBiz on Twitter to stay informed and join in the conversation.