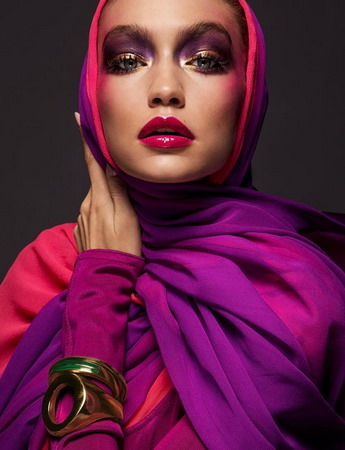 ---
Back in March 2017, Vogue Arabia introduced its Middle Eastern edition and guess who graced the cover? None other than supermodel Gigi Hadid.

The star made headlines with her stunning shoot in which she donned a custom-created Brandon Maxwell headpiece adorned with various embellishments. However, not all the reviews were positive. Some critics claimed that the 23-year-old did not boast the heritage to represent the women of the region. Although Gigi did not respond to the comments at the time, she has now addressed the matter.




She proudly defended her background during her time in Sydney for the Be More Human campaign, "When I shot the cover of Vogue Arabia, I wasn't 'Arab enough' to be representing those girls, even though I'm half-Palestinian," The Pillowtalk star said.

She continued, "I'm as Palestinian as I am Dutch. Just because I have blonde hair, I still carry the value of my ancestors and I appreciate and respect that."

I've never spoken publicly about what my religious beliefs are: Zayn

Gigi, the daughter of Dutch model Yolanda Hadid and Palestinian property developer Mohamed Hadid, also revealed that she was supported by beau, Zayn Malik too, when the cover was first revealed. "I was talking about this to my boyfriend too, he is half-Pakistani and half-English. There's always this thing where you're mixed race or you come from two different worlds... you see how both sides treat each other. And you become the bridge between the two."




The catwalk icon also spoke of her pride at covering the premiere edition of Vogue Arabia when the cover was first revealed last year,  "Being half-Palestinian, it means the world to me," she wrote on Instagram. "I hope that this magazine will show another layer of the fashion industry's desire to continue to accept, celebrate, and incorporate all people and customs and make everyone feel like they have fashion images and moments they can relate to … and learn and grow in doing so."

Have something to add to the story? Share it in the comments below.