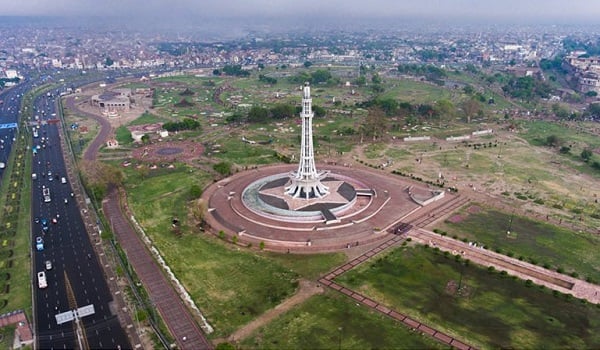 ---
LAHORE: Famous Sufi poet and musician Amir Khusroo acquainted Lahorites about Basant but now people were becoming gradually stranger to their own norm, values and culture the rich history of Lahore was fading away from the minds and the memories.

These views were expressed by intellectuals while speaking at a session held at Alhmara Hall on the last day if Faiz International Festival on Sunday. "We are foreigners to our culture. It is becoming popular after inclusion in the fashion," said Nayyar Ali Dada, famous architect, while speaking at a discussion session titled, "Yahan say Shehar Dekho, Wirsa: Hamari Zimadari". The other speakers included Dr Arifa Syeda and Kamran Lashari.

The session was moderated by Qasim Jaffery. Dr Arifa Syeda started his speech by quoting famous authors like Rudyard Kipling, Geoffery Chaucer and Amir Khushroo about Lahore. She said Khusroo had acquainted Lahorites about Basant. "It is unfortunate that we are not afraid of corruption, vandalism, land-grabbing, extremism and other evils but few kites made of paper and flying above the skies," she remarked. "Lahore once supplied grain to the whole of Hindustan."

While remembering Lahore, she also reminded the characters of Anarkali, Shahzada Saleem and Noor Jahan. She further said the debate that about modern and old Lahore seemed irrelevant to her as she did not see time in pieces. She remembered Shahi Hamam and music patronage by Mughal emperors. She said these were the symbols of their being cultured Mughals unlike other invaders had come to Lahore to live.

She also remembers Sufis as part of Lahore and said, unfortunately, their teachings had been ignored.

"We all talked about the beauty of Lahore but do not talk about people living it. A society is formed when people considered happiness, the needs of other people," she said. "You will not find a marriage hall in old city because people cooperated with each other in events like marriages. A house where the marriage ceremony was going to be held would gather beds etc from nearby houses. Same was with the utensils used for the purpose. The neighbours would also provide a place for the stay of the guests."

She also talked about juggat bazi, popular humor in the conversation of common people, as a part of the culture. She said it was a way of approaching the non-acquaintance to get him acquaintance as earliest as possible.

Speaking on the occasion, Kamran Lashari said Lahorites were very beautiful people.

He also narrated the story of a famous bread seller, Taaj Naan Wala, in Mozang area. He said Taaj's business flourished and he became famous in his locality very soon. He had named his sons as Wazir-e-Azam, Sikandar-e-Azam and Badshah. "It was very charming to listen to Taaj's discussion about his children. When someone asked where was Wazir-e-Azam, he would reply, he was driving a taxi in the Middle East."

"One day, I was sitting at my office when the operator told me that Taaj was calling. I told the operator that I was busy and would call him later." Lashari said the operator told him that Taaj had an emergency. "When I received the call and asked what was the emergency, Taaj told me that police have arrested Wazir-e-Azam."

Taaj said his son was returning from Data Darbar when police personnel at Lower Mall stopped his for checking. When police asked him to prove his identity, he told them that he was Wazir-e-Azam and policemen got angry. Meanwhile, the other brother told policeman he was right in telling his name. The policeman asked him his name, he said he was Badshah. He said such characters expressed liveliness of Lahorites.


COMMENTS
Comments are moderated and generally will be posted if they are on-topic and not abusive.
For more information, please see our Comments FAQ