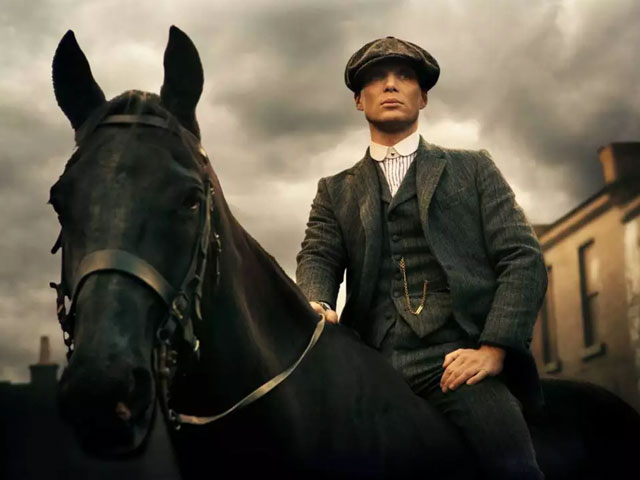 ---
A Peaky Blinders movie is currently in development, according to director Otto Bathurst. Bathurst directed the first three episodes of the series and is currently out promoting his Robin Hood movie, which stars Taron Egerton and Jamie Foxx, reported The Independent.

There has been talks of a Peaky Blinders movie in the past, but it looks like it could be coming closer to actually happening now. Season 5 started filming back in September, and fans are hoping that an early spring premiere date is announced soon.

"I think it's actually being written. I think Steve, Steven Knight the writer, I think they're planning something, yeah."




Back in 2016, the show's creator Steve Knight spoke about the idea of a movie, noting that there had been some discussion about it. He concluded that thought by saying that it was, "probably going to" happen.

However, there hasn't been any news of a movie since then, which makes Bathurst's announcement that much bigger. Season 4 ended in December of last year, so fans have been waiting for any news regarding Season 5.




Actor Cillian Murphy, who plays Thomas Shelby, was asked about the idea of doing a Peaky Blinders movie back in 2016, after Knight made his comments. But Murphy didn't seem to interested in the idea of a movie. He said, "I'm sort of like, Eh, yeah, I don't know, I'm not sure." The actor stars in the hit series and seems just happy leaving the show as it is. Murphy explains.

"I love the idea theoretically, but it has to come at the right time, you know? You can't alienate the beautiful democratic thing of television where everyone just watches it."

Have something to add to the story? Share it in the comments below.