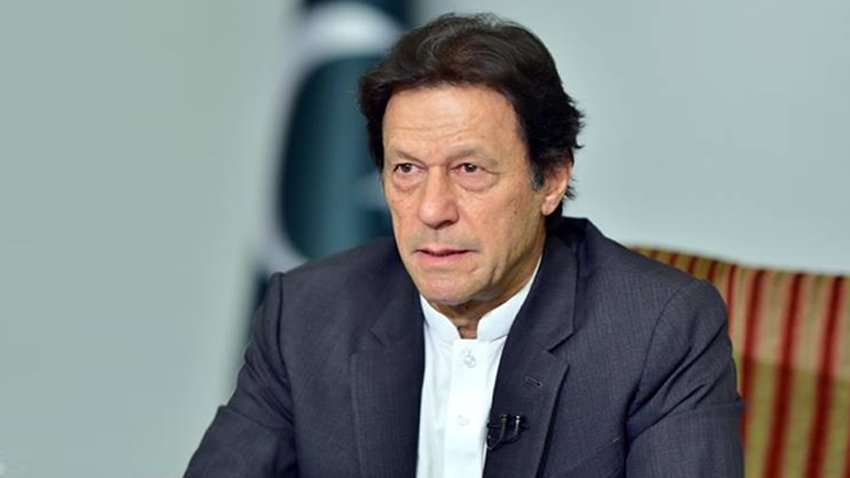 ---
PESHAWAR: Prime Minister Imran Khan was assured by a district and sessions court in Peshawar that proceedings against him will no longer be one-sided after the premier's counsel made a last minute appearance.

Imran, who also heads the ruling Pakistan Tehreek-e-Insaf (PTI), is facing a defamation case in the court. The premier had on April 18 earlier this year held a news conference in which he accused 18 party members of horse-trading in the Senate elections.

Ultimately, after issuing show cause notices, the party had expelled eight lawmakers.

The list included the name of PTI Khyber-Pakhtunkhwa (K-P) assembly lawmaker Fauzia Bibi — a reserved seat for women member from Chitral. Maintaining her innocence, Fauzia sent defamation notices to the PTI chief, directing him to submit evidence or face court action. After Imran failed to respond within the noted timeframe, Fauzia pressed ahead and filed a suit against the former cricketer worth Rs0.5 billion.

In her petition, Fauzia said that after the oral accusations, the PTI secretariat had issued her a show cause notice.

Fauzia said that she had replied to the notice within the stipulated time and asked the PTI chairman to conduct a proper inquiry by affording her a personal hearing so that she can confront all the evidence produced against her.

However, she said that Imran not only failed to conduct an inquiry nor was he ready to offer any proof supporting his allegations.

When the court took up the petition, Imran did not answer the notices sent to appear or file a response.

Additional District and Sessions Judge Shah Waliullah ordered to publish notices in newspapers directing Imran to submit a response otherwise the court will proceed in the case with a one-sided proceeding and will decide the case in the plaintiff's favour.

After this, Prime Minister Imran's lawyer Babar Awan appeared before the court and submitted his power of attorney and assured the judge that he will contest the case.

On Thursday, Awan could not appear before the court but another lawyer, Inayatullah appeared on his behalf and pleaded the judge to adjourn the case. When the plaintiff did not insist on proceeding with the one-sided disposal of the case, the judge granted the adjournment and scheduled the next hearing of the case for November 22.

Published in The Express Tribune, November 16th, 2018.
COMMENTS
Comments are moderated and generally will be posted if they are on-topic and not abusive.
For more information, please see our Comments FAQ