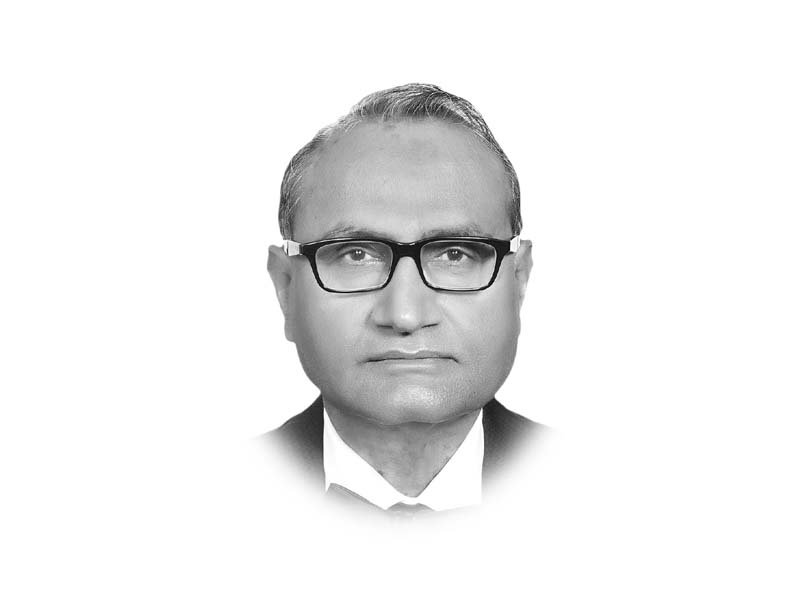 ---
This newspaper (November 13, 2018) quoted the Lahore Chamber of Commerce and Industry (LCCI) president as saying "that the role of research institutions is crucial for creating a vibrant business ecosystem, therefore, they ought to work vigorously for Pakistan's development." Various research institutions, "established in the 1950s played a proactive role in the development of the country. However, their role shrank with the passage of time and posed challenges for the country."

Before making these statements, the president should have looked in his own backyard. A former president of the LCCI by the name of Shahbaz Sharif had the good sense of setting up a research and development directorate. Ever since, its professional directors have come and gone with a high frequency, the last one only two months ago. Being a woman was her additional disadvantage. One reason is the persistence of male- dominated seth culture, which demands subservience rather than an enlightened debate. There is an elected cabinet that behaves like ministers. Then there is a semi-literate secretary general and his staff that is supposed to line up in the morning to open car doors and ensure protocol, "liaise" with taxmen, regulators and media, and, reportedly, manipulate visas, certifications and news. This bureaucracy reduces researchers to speech writers and stands in the way of direct interaction between the business leadership and research. Good researchers like to be known for their work, want to be cited and like to progress through peer comments. The LCCI wants the names of the seths on serious research publications. For genuine researchers, the LCCI is nothing less than a torture chamber.

The seth culture is pervasive. Friend Nadeemul Haq addressed students at LUMS the other day, talking about SRO takers, subsidy seekers and loan defaulters masquerading as entrepreneurs. An interesting debate followed among the Twitterati. According to Ahmad Mukaram, "The business landscape in Pakistan doesn't encourage real entrepreneurship as there is no element of risk taking in a seth culture. The seth business models are based upon sense of entitlement as opposed to Value Creation." Khurram Zafar, however, thought that the business "landscape of Pak transcends beyond Seth enterprises. From corner shops to large IT companies earning billions are all examples. As for rent seeking and entitlement, watch "Men who built America" — happens everywhere! Real issue is a weak state that's not able to throttle and capitalise." Samir Ahmed added: "Yes there are lots of small and genuine entrepreneurial businesses. They survive without subsidies or credit or help. I think the message is that the "seth" enterprises, including public sector, have hogged the resources. These resources would be better utilised elsewhere." Khurram Zafar returned with the argument: "Yes. Where I differ is that it's not the Seth's fault. It's a weak state that is not able to create a level playing field. Seths are powerful business people, they'll keep extracting benefits. In fact, I could argue, it's their fiduciary responsibility. It's the state, not the Seth." Ahmad Mukaram summed up thus: "Well this entire seth-state nexus started off when the state tried to promote industry back in the 60s (hoping to create a level playing field) through crutches (subsidies, soft loans) little innovation and self-reliance since then. Minus the crutch & their model collapses — even today."

It seems the state created the chambers in its own image. What is perhaps required is a change in the law to put professional business and economic researchers at the centre, not periphery. Let the New Pakistan also have new chamber legislation to encourage evidence-based policy engagement.

Published in The Express Tribune, November 16th, 2018.

Like Opinion & Editorial on Facebook, follow @ETOpEd on Twitter to receive all updates on all our daily pieces.
COMMENTS
Comments are moderated and generally will be posted if they are on-topic and not abusive.
For more information, please see our Comments FAQ