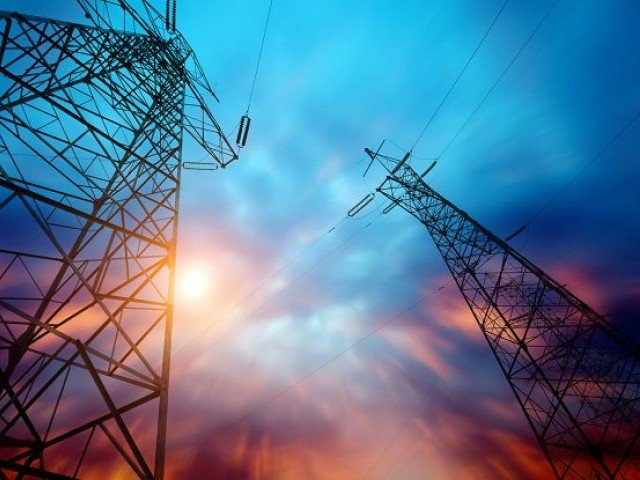 ---
ISLAMABAD: The National Electric Power Regulatory Authority (Nepra) has allowed an increase of Rs0.41 per unit in the tariff of power distribution companies on account of fuel cost adjustment for October 2018.

The decision was taken by Nepra at a public hearing of a petition filed by the Central Power Purchasing Agency-Guarantee (CPPA-G) and would have a cumulative impact of around Rs3.8 billion on electricity consumers.

The hearing was presided over by Nepra Chairman Tariq Sadozai who expressed displeasure with the use of furnace oil, instead of coal and liquefied natural gas (LNG), in power production. He directed the CPPA-G to submit a report in that regard.

Hubco to acquire over one-third stake in ThalNova Power

Had coal or LNG been used, instead of furnace oil, in power generation, the cost could have gone down by Rs0.59 per unit, Nepra noted.

The CPPA-G had sought a tariff increase of Rs0.6429 per unit under the fuel cost adjustment for October 2018.

According to the petition, total energy generated in October stood at 9,573.87 gigawatt-hours (GWh) at a cost of Rs52.127 billion, which translated into Rs5.4448 per unit.

As per data shared with Nepra, the share of hydel power generation in October came down by 45% to 2,389.95 GWh compared with 4,279.50 GWh in September. The share of hydel power in the national energy mix dropped to 24.96% in October from 34% a month ago.

The CPPA-G said it had charged consumers a reference tariff of Rs5.2366 per unit in October while the actual fuel cost came in at Rs5.8795 per unit, hence, it should be allowed to recover the additional cost of Rs0.6429 per unit from the consumers.

ECC puts off power tariff increase for two weeks

Total energy generation from all sources in October was recorded at 9,573.87 GWh, which was 23.73% lower than the 12,552 GWh generated in September. Total cost of the energy generated amounted to Rs52.13 billion.

Of the total generation, about 9,308.95 GWh were sold to the distribution companies at Rs54.73 billion with a transmission loss of 2.77%.

The share of re-gasified LNG-based electricity was 22.92% in the total energy mix in October and its per unit cost was Rs9.8604. Residual fuel oil (RFO)-based electricity generation had a 7.88% share in October against 8.1% in September. The cost of RFO-based electricity came in at Rs14.4292 per unit.

Power generation from locally produced gas totalled 1,913.10 GWh, accounting for 19.98% share in total generation. Its electricity cost was Rs5.3974 per unit.

Coal-based power generation increased from 9.1% in September to 11.65% in October. The generation cost from this source was calculated at Rs3.3820 per unit, which was much lower than the September cost of Rs6.4850 per unit.

The share of nuclear power in the energy mix rose to 9.27% in October from 5.43% in September. The fuel cost of nuclear energy was Rs0.97 per unit. Bagasse-based electricity contributed 0.72% to the energy mix at a cost of Rs6.21 per unit.

The share of electricity imported from Iran went up from 0.38% in September to 0.48% in October. The electricity supply from Iran cost Rs11.57 per unit.

Published in The Express Tribune, November 15th, 2018.

Like Business on Facebook, follow @TribuneBiz on Twitter to stay informed and join in the conversation.
COMMENTS
Comments are moderated and generally will be posted if they are on-topic and not abusive.
For more information, please see our Comments FAQ