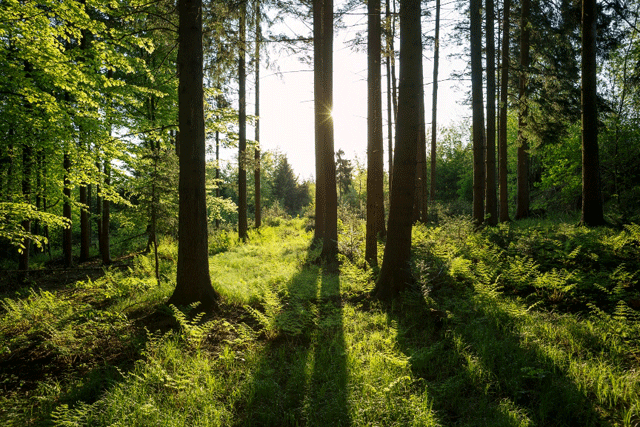 ---
ISLAMABAD: Adviser to Prime Minister (PM) on Climate Change Malik Amin Aslam Monday said after successful completion of Billion Tree Tsunami in Khyber-Pakhtunkhwa (K-P) province, the incumbent federal government of Pakistan Tehreek-e-Insaf (PTI) will implement the project across the country.

Amin Aslam said this while chairing a meeting on Conference of the parties (COP-24) to the United Nations Framework Convention on Climate Change (UNFCCC), said a press release issued here Monday.

He said the project aims at mobilising the community and encouraging them to participate fully for 'Clean and Green' environment and for their financial benefit.

The departmental heads from the Ministry of Forest, Punjab and K-P delivered a presentation of the proposed models-project cycle (PC-1) for tree plantation, irrigation, guarding and expenditure for a period of five years.

The representative of Punjab Forest Department briefed the adviser about the proposed model mechanism for mass afforestation in the province of Punjab. Accordingly, it was proposed that land could be acquired for a specified time from private or independent owners and from government ministries like railway, postal services and forest for mass afforestation.

However, after the completion of gestation period the land could be handed back to the owner for maintenance. According to available data of the PC-1, the Punjab province will plant 437.041 million trees at an expected cost of Rs34.297 billion, with an amount of Rs78.47 per plant.

The representative of Khyber-Pakhtunkhwa Forest Department has a past experience of mass tree plantation in the previous government of PTI and came with a model of woodlots or owner's plantation (1hay to 20hay) planting through owners on their land.

"The woodlot will be raised over an area of 20,016 hectares. The objective of woodlot plantation will be to enable community land owners to raise multipurpose fast growing tree species (poplar and eucalyptus trees) to meet local needs of fuel and timber besides easing the job of forest department by planting small piece of land," said the message.

The woodlot model will transfer skills and technology of raising woodlots to the community and improve the livelihood of land owners.

The projected cost per plant will be Rs44 for dry areas and Rs17 for rainy areas of province K-P.

Prime Minister Youth Programme Chairman Usman Dar said that PM Imran Khan will soon launch PM Youth Nursery Initiatives wherein young students will be engaged to participate fully in Billion Tree Tsunami Project under Clean Green Pakistan. "The PM Youth Nursery will encourage young people to engage in tree plantation and acquaint themselves to the importance of clean environment and the initiatives will provide space for youth to experience the changing environmental impact in Pakistan," he said.

Amir Naeem and Simi Khan a senior Group Head from Pakistan Poverty Alleviation Fund (PPAF) briefed the Adviser about the policies and practices adopted and implemented by the PPAF for poverty alleviation in different districts and union councils of the country and also how the poverty alleviation will participate to make the billion tree project viable.

Published in The Express Tribune, November 13th, 2018.
COMMENTS
Comments are moderated and generally will be posted if they are on-topic and not abusive.
For more information, please see our Comments FAQ