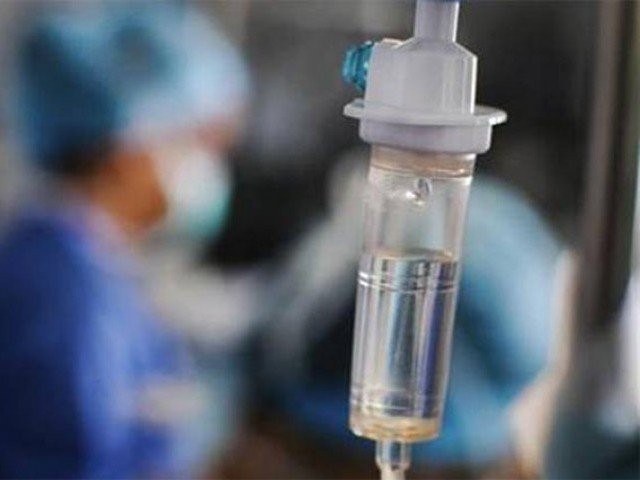 ---
KARACHI: The Sindh government has decided to appoint around 200 doctors for Thar, The Express Tribune learnt on Thursday. Sources in the health department confirmed that all arrangements have been finalised and doctors will be posted in taluka hospitals, basic health centres and dispensaries.

"Among 200 doctors, some have passed the public service commission examination and others will be appointed on a contract basis," said an official who was familiar with the development.

The decision has been taken after the deaths of around 500 children in the region this year, which also compelled the Supreme Court to take a suo motu notice. "The government has recently conducted a survey which reveals there are around 47,000 mothers who feed their children in Thar, so we are going to provide a special package for breastfeeding mothers," said a health official.

President Alvi urges healthy human resource

Tharparkar is spread across 22,000 square kilometres with a population of around 1.6 million people in 64 union councils of the district. Sharing details of the current health facilities in Thar, officials in the health department said that there is one civil hospital in Mithi, four taluka hospitals in Diplo, Chhachro, Nangarparkar and Islamkot. However, 64 basic health units and 240 dispensaries already exist there.

"Currently, the situation is the worst. There are no doctors except at Mithi and taluka hospitals. Almost all 240 dispensaries are being run by dispensers where there are no doctors. We are making all efforts to make sure that each basic health centre and dispensary is equipped with all facilities, doctors and paramedical staff," said an official.

"Everyone focuses on civil hospital, which is located in Mithi town. Far-flung areas are deprived of basic facilities and underprivileged people can't travel to cities and towns due to lack of transport and communication system," said Sajid Bajeer a local journalist. "Each dispensary has an average fund of Rs8000 in a month to purchase medicine. Not a single doctor is available except for a few which have been taken up by the People's Primary Healthcare Initiative (PPHI)," he added.

For the first time, the provincial government is going to provide a permanent solution by appointing doctors, paramedics and restoring the non-functional dispensaries and hospitals in the area. "Ad hoc arrangements are made by government and non-governmental organisations. Recently over 60 doctors have come in various areas of Thar to setup camps. There is need for permanent solution," said a health official who works in Mithi district.

'Air pollution caused highest death toll in 2015'

A Pakistan Peoples Party (PPP) MPA and special assistant to the chief minister, Dr Khatumal Jeewan, is one of the focal persons dealing with the current situation in Thar. Speaking to The Express Tribune, he said, "Not only 200 doctors, we are also going to hire around 1,100 lady health workers." He said that the government is already paying double salaries to doctors and a Rs10,000 allowance to paramedics for their duties in Thar.

The health minister's spokesperson said that the government is gradually establishing as many as fifty more dispensaries in the drought hit area. "Trained midwives will be appointed in the dispensaries along with doctors who will work round-the-clock over there," he said.  Not only humans but animals are also affected due to the lack of livestock facilities.

According to a survey more than 7m animals exist in Thar, but only seven veterinary doctors are posted in the entire district. "We have also devised a plan to appoint more veterinary doctors and will share good news with you soon," said Jeewan.

Published in The Express Tribune, November 9th, 2018.