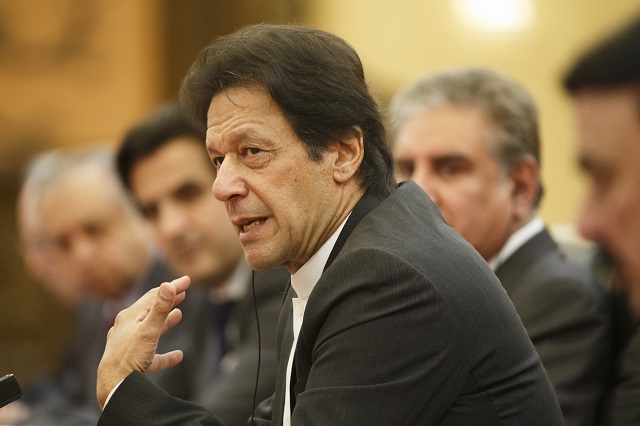 ---
Prime Minister Imran Khan directed the government of Punjab to prepare compensation packages for the people who suffered damage to their properties in recent protests by 'miscreants', Radio Pakistan reported.

TLP calls off countrywide protest sit-ins

Information Minister Fawad Chaudhry and PM Imran met in Islamabad on Wednesday and also constituted an organising committee to hold an international Rematul-el Aalimeen Conference to commemorate 12th Rabiul Awwal.

The committee includes Chaudhry, Religious Minster Noor ul Haq Qadri, Minister of State for Parliamentary Affairs Ali Muhammad Khan, Babar Awan, Ejaz Ch, Senator Javed Faisal and the prime minister's media assistant Iftikhar Durrani.

The decision to compensate victims of damaged properties comes after countrywide protest sit-ins by the Tehreek-e-Labbaik Pakistan (TLP) turned violent in some parts of the country.

The protests were called off on November 2 following an agreement with the federal and Punjab governments.

The TLP took to the street after the acquittal of Aasia Bibi by the Supreme Court on October 30, paralysing major cities. Prime Minister Imran Khan had warned the protesters not to incite people to violence or else the state would perform its duty to protect the life and property of its citizens.

Country at a standstill as protests continue

The TLP protesters stayed put disregarding the warning and staged new protests after Friday prayers, bringing life to a standstill.

All private and public educational institutions remained closed in major cities, while attendance in government offices and commercial enterprises was also thin.

Cellular services were suspended in four major cities. Information Minister Fawad Chaudhry had tweeted that "mobile services in Lahore, Rawalpindi, Islamabad and Gujranwala will be blocked from 8am till Maghrib". However, cellular services were restored at 6pm.

Canada, Italy urge Pakistan to ensure Aasia Bibi's well-being

Hospitals also suffered from staff shortages. Many neighbourhoods in Karachi remained without water as protesters had stopped water tankers at different locations.








COMMENTS
Comments are moderated and generally will be posted if they are on-topic and not abusive.
For more information, please see our Comments FAQ