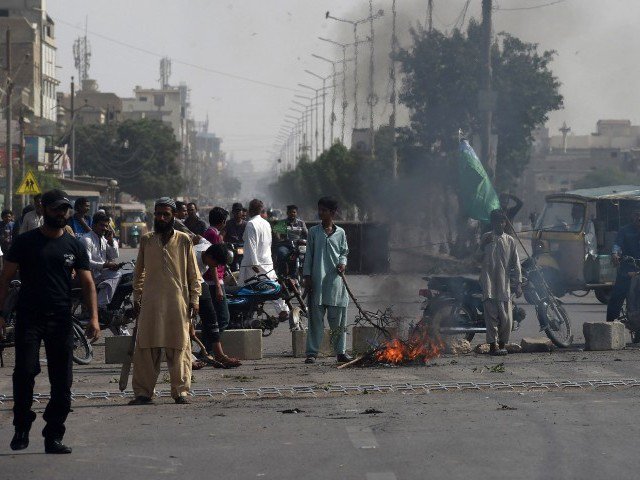 ---
Chief Justice of Pakistan (CJP) Justice Mian Saqib Nisar has taken notice of huge losses of property and lives caused to general public by riots and mobs in response to Aasia Bibi's acquittal by the apex court.

The top judge sought detailed reports of estimated losses of lives and valuables of general public from Islamabad and all provincial governments within three days, said a statement issued by the SC registrar office on Tuesday.

The notice was taken to compensate the sufferings of the victims, who lost their valuables or properties during tragic incidents, it added.

PM, COAS discuss China visit, security situation after TLP protest sit-ins

After the Supreme Court's October 31 judgement that acquitted Aasia Bibi, a Christian woman, in a blasphemy case, the Tehreek-e-Labbaik Pakistan (TLP) of Khadim Hussain Rizvi launched a countrywide protest, bringing several cities to a standstill for nearly three days.

During the protest, several men were seen torching vehicles, blocking roads and vandalising public and private property, thus spreading fear throughout the country.



The protests finally ended on November 2, with the government caving in to TLP demands to take steps to add Aasia's name to the Exit Control List (ECL).

https://twitter.com/HamidurRehman18/status/1058996236529876992

However, the government later announced that it would not spare those involved in rioting; and in a recent development, the Ministry of Interior issued orders for the Federal Investigation Agency (FIA) and the police to take action against any person identified as miscreant.