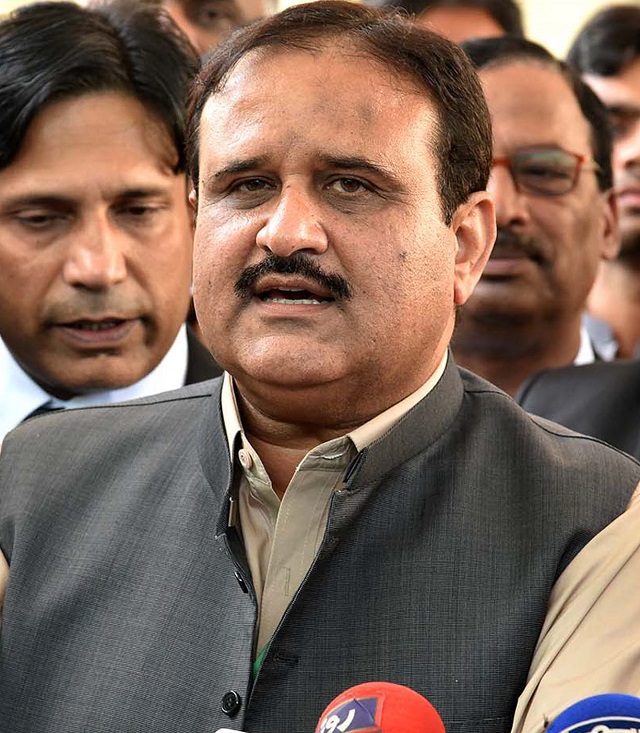 ---
SIALKOT:

Punjab Chief Minister Sardar Usman Buzdar inaugurated the Head Marala Hydro Power Project near Head Marala in Sialkot on Monday.

Speaking on the occasion, the chief minister said the production of cheaper power was a top priority of the government for the socioeconomic development of the country.

He announced the establishment of a Special Economic Zone, along the Sialkot-Lahore Motorway, to provide better industrial and trade-related facilities for stakeholders.

The chief minister also announced the early repair work of the Sialkot-Head Marala Road and Sialkot-Pasrur Road.

While making a presentation, Punjab Minister for Energy Dr Muhammad Akhtar Malik said the hydropower project was established in Upper Chenab Canal (UCC) near Head Marala Barrage, over River Chenab near Sialkot, at a total cost of Rs3.98 billion.

Provincial Secretary Energy Aamir Jaan highlighted that the hydropower plant has the capacity of producing 7.64 megawatts electricity with four turbines of 1.9 megawatts each. These were recently made functional after successful tests conducted under the joint supervision of Pakistani and Chinese engineers.
The power producing plant was linked with the national grid through the 1.5 KMs-long 11,000 kilowatts main transmission line. It would produce 50.3 million units of electricity annually.

Provincial Minister for Energy Punjab Dr Muhammad Akhtar Malik, Minister for Special Education Punjab Ch. Muhammad Ikhlaq, Secretary Energy Aamir Jaan, Chairman Sialkot International Airport Limited (SIAL) Nadeem Anwar Qureshi, Chairman Prime Minister's Youth Development Programme Usman Dar, President PTI Central Punjab Umer Dar, PTI leader Dr Firdous Ashiq Awan, Commissioner Gujranwala Division Asadullah Faiz and others were also present on the occasion.
COMMENTS
Comments are moderated and generally will be posted if they are on-topic and not abusive.
For more information, please see our Comments FAQ