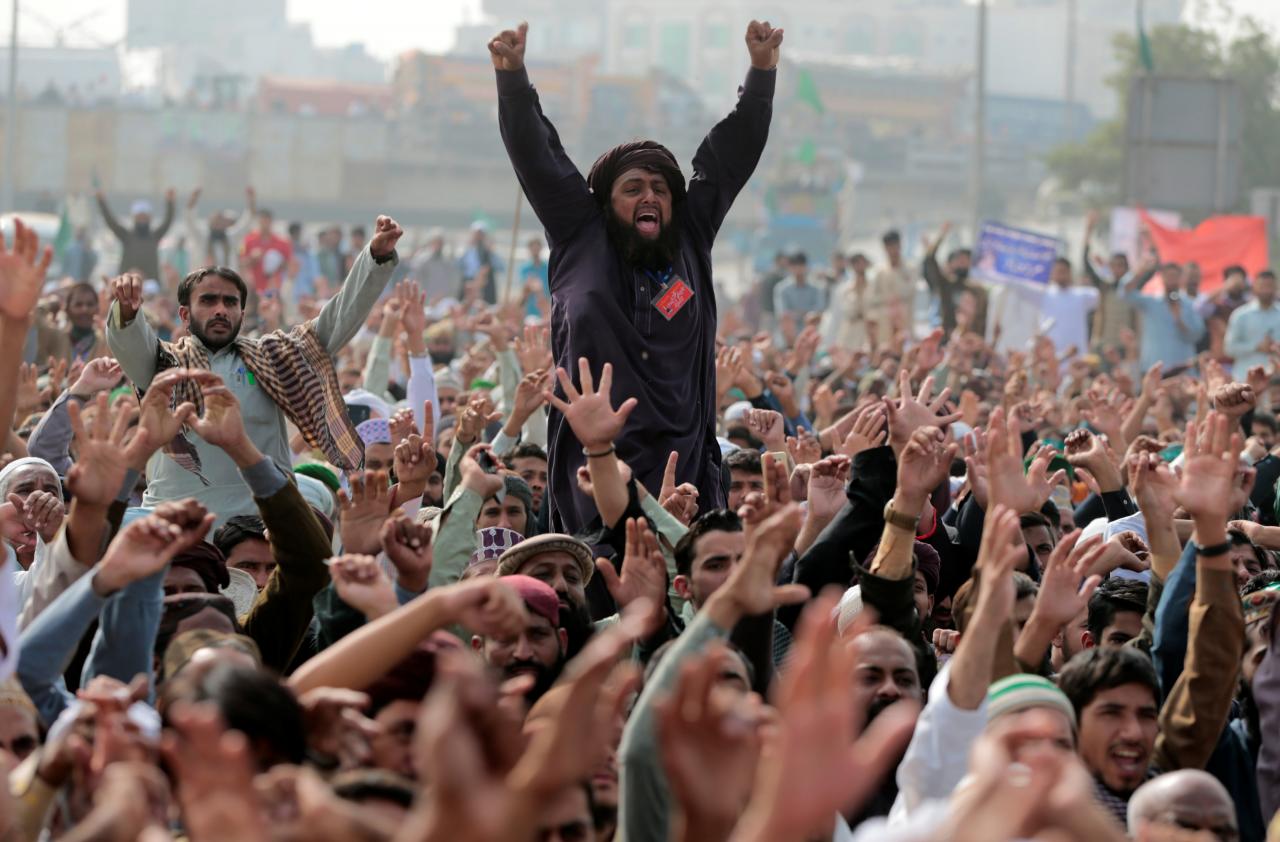 ---
Law enforcement agencies continued an interior ministry ordered crackdown against 'miscreants' reportedly involved in damaging public and private property after the Supreme Court's verdict in the Aasia Bibi case.

In Islamabad, police arrested at least 18 people and identified another 30 for vandalism during the protests called by Tehreek-e-Labaik Pakistan (TLP).

After the Supreme Court's Oct 31 judgement acquitting Aasia Bibi, TLP launched countrywide protests, bringing several cities to a standstill for three days.

TLP protests: Footage of miscreants released

According to Express News, police in the federal capital also conducted raids to arrest some 500 individuals.

In Lahore, Punjab Police lodged cases against the protesters. In Nawabshah, two TLP leaders and dozens of protesters were arrested for violence and hate speech, while more than 2,500 unidentified men as well as nine leaders of different religious parties – including the TLP and the Jamiat-e-Ulema Islam-Fazl – were booked for destroying state property and promoting violence in Gujranwala.

TLP protests: Over 5,000 booked in govt crackdown a day after deal

Another four cases were registered in Attock while 17 TLP leaders were also charged for violence in Jehlum as police continued making arrests.

In Karachi, Sindh Police detained two men on charges of inciting violence and causing harm to public property while cases were also registered against 12 others.

The crackdown came as the government released footage of the rioters torching vehicles, blocking roads and vandalising public and private property.

The government was able to strike a 'deal' with the TLP leadership after three days of rioting, and the protests were called off. The party leadership 'apologised' for offending anyone during the sit-ins, claiming that their members and supporters were only staging peaceful demonstrations, but some unknown offenders caused disruptions.

The government later announced that it would not spare those involved in rioting. The Ministry of Interior issued orders for the Federal Investigation Agency (FIA) and the police to take action against any person identified as a miscreant.
COMMENTS (2)
Comments are moderated and generally will be posted if they are on-topic and not abusive.
For more information, please see our Comments FAQ