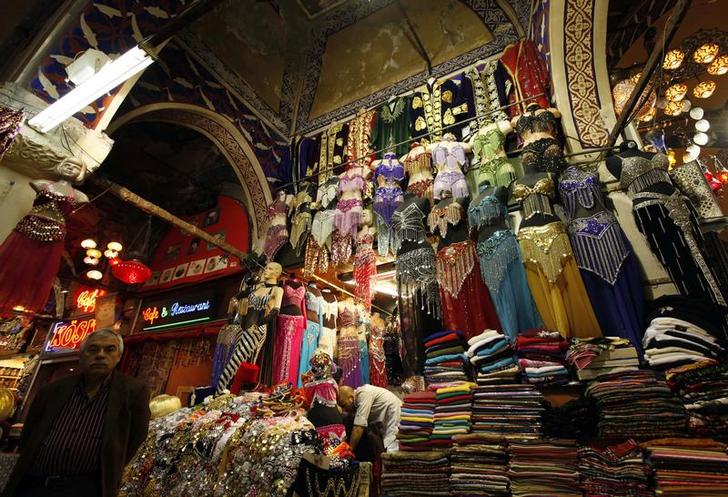 ---
LAHORE: Pakistan is home to over 207 million people, an expanding workforce and a burgeoning small and medium enterprise (SME) sector.

The SME sector plays a vital role in the economy of Pakistan by contributing an estimated 40% to the gross domestic product (GDP) and 25% to exports.

SMEs can prove to be the true backbone of an economy as some countries have already experienced. While SMEs have the potential to contribute substantially to economic growth, they can also be instrumental in addressing social issues.

According to the Census of Economic Establishments (2005), more than 90% of enterprises are SMEs. Therefore, keeping in view the potential and size of the SME sector in Pakistan, a strategic shift of focus from large enterprises to SMEs can increase the number of businesses and also provide productive employment opportunities to an expanding labour force.

An increased number of SMEs can bring more flexibility to the society and also facilitate technological innovation, providing a plethora of opportunities for development of new ideas and skills.

The world over, among other areas, the SME sector serves as an economic growth lever. Evidence exists to support such public policy interventions.

However, in the case of Pakistan, while building a case for public sector support for the SMEs, absence of research and data comes across starkly. In this area, the role of academia, think tanks and research organisations has rather remained limited.

The Small and Medium Enterprises Development Authority (Smeda), as part of its SME development mandate, seeks to minimise the disconnect that exists between those who create the evidence base and those who are positioned to implement research findings.

In order to bridge the industry-academia-government gap and benefit from the experience of seasoned professionals, business veterans and erudite scholars, an SME Conference platform was launched in 2016. The platform envisages enhanced collaboration between SME sector stakeholders, so that SME-focused research can be supported in Pakistani universities, think tanks, etc and subsequently fed into policy development.

The 1st and 2nd SME Conferences have already been conducted in 2016 and 2017 in collaboration with the University of Management and Technology (UMT) and other local and international partners. These flagship conferences, conducted by Smeda, draw a large number of participants from the SME sector, who benefit from SME-specific research, learn from entrepreneurs and businessmen, exchange ideas and forge linkages.

The 3rd SME Conference, scheduled to be held on November 27-28, 2018 in Lahore, focusing on "Entrepreneurship and Economic Integration for Sustainable Development", combines the idea of theme-specific dialogue between experts and sessions on SME-focused research.

The two-day conference will look into various facets of SME development and entrepreneurship. The second day of the conference will especially focus on one of the most critical mega projects in Pakistan's history, a project that is called a game changer.

China-Pakistan Economic Corridor (CPEC) is perceived to be the galvanising factor in achieving the momentum for growth, economic prosperity and change.

Tipped to be a forerunner of improving economic conditions in Pakistan, CPEC has also received opprobrium from some stakeholders, however, it may change the way the international community evaluates Pakistan's potential as an investment destination. Similarly, opportunities for trade within the regional neighbourhood abound.

However, what strategies can be adopted to realise the regional trade potential and achieve sustainable development goals will also be discussed during the conference.

The 3rd SME Conference seeks to understand and cope with the challenges faced by the SMEs, entrepreneurship development, sustainability and regional integration. It will also attempt to encourage a multitude of aspiring individuals and small-scale businesses which can contribute to SME sector development.

The writers are associated with the Policy and Planning Division of Smeda





Published in The Express Tribune, November 5th, 2018.

Like Business on Facebook, follow @TribuneBiz on Twitter to stay informed and join in the conversation.