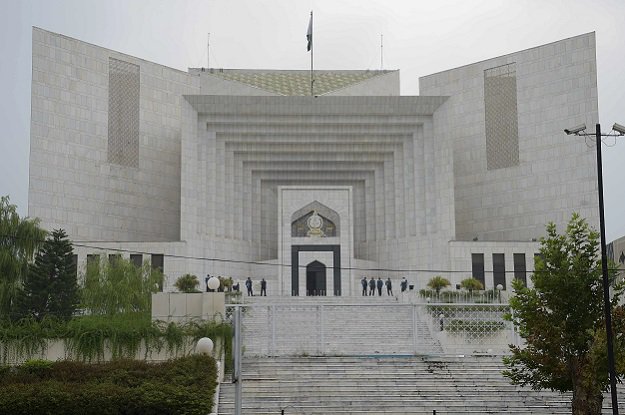 ---
ISLAMABAD: Inspector-General of Police Islamabad Jan Muhammad resumed duty on Thursday, shortly after the Supreme Court (SC) rejected the federal government's plea seeking appointment of a permanent police chief keeping in view the prevailing law and order situation in the federal capital.

The application, moved by Attorney General for Pakistan Anwar Mansoor Khan on behalf of the federal government, claimed Jan Muhammad was out of the country.

Islamabad IGP transferred on PM Imran's verbal directives, top court told

A three-member bench headed by Chief Justice Saqib Nisar and comprising Justice Ijazul Ahsan and Justice Sajjad Ali Shah heard and rejected the appeal but allowed the government to give acting charge to another officer in the event of Jan's absence.

During the hearing, the chief justice also referred to the verdict given in the Aasia Bibi case a day earlier and said the judges who acquitted her have as much reverence and love for the Holy Prophet (Peace Be Upon Him) as any other faithful.

He also asked how could the court hand down punishment if there is no legitimate case against the accused. Justice Nisar added that the same judges who authored the verdict are ready to embrace martyrdom for the love of the Holy Prophet (PBUH).۔

Justice Nisar observed that it was government's responsibility to maintain law and order in the country. Referring to Prime Minister Imran Khan's address to the nation on Wednesday evening, the top judge remarked that an active IGP was essential for the maintenance of law and order.

Transfers and postings: Capital's top cop removed

Addressing the AGP, the chief justice also noted that additional charge is given to an officer in case an IGP is out of the country and directed government to follow the same procedure in the matter.

Meanwhile, Express News reported that Jan Muhammad had arrived in Islamabad late Wednesday and resumed his duty Thursday morning.

The top court had taken notice of the IGP's transfer after reports emerged claiming that he was transferred on a 'whim'.
COMMENTS (1)
Comments are moderated and generally will be posted if they are on-topic and not abusive.
For more information, please see our Comments FAQ