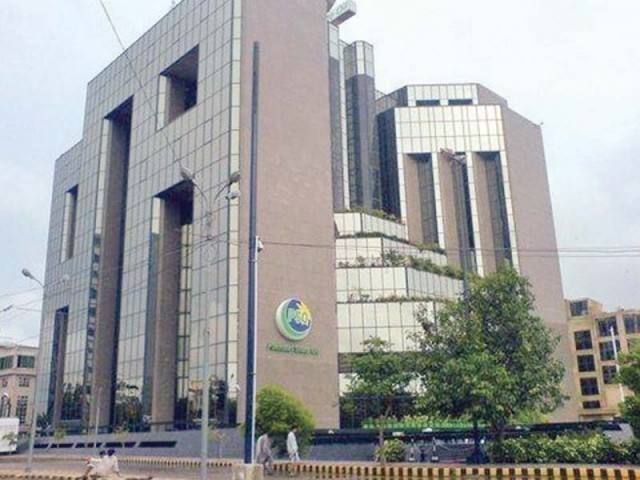 ---
KARACHI: Pakistan State Oil (PSO) recorded a 17% drop in profit to Rs4.18 billion in the quarter ended September 30, 2018 due to a notable drop in other income and surge in finance cost.

The state-owned oil marketing firm, which remains the industry leader with more than 50% market share, had registered a profit of Rs5.03 billion in the same quarter last year. Earnings per share (EPS) dropped to Rs12.82 in the Jul-Sept 2018 quarter compared to Rs15.43 in the same quarter last year. The earnings were higher than market expectations "amidst likely inventory gains of around Rs2 billion", said Topline Securities' analyst Shankar Talreja in post-result comments.

"Other than this, the company also earned substantial margins on the inventory of furnace oil and lubricant oil."

PSO's share price hit the upper limit with an increase of Rs13.24 and closed at Rs278.23 amid trading in 2.68 million shares at the Pakistan Stock Exchange (PSX).

Other income decreased 56% to Rs970.45 million compared to Rs2.21 billion. It dropped "likely due to the absence of PIB (Pakistan Investment Bonds) income that matured on July 19, 2017 and lower mark-up on delayed payments. We await further clarity on this account from the management," the analyst said.

Finance cost increased 2.5 times to Rs1.82 billion compared to Rs756.07 million.

ECC expected to approve Rs60 billion bailout for PSO

The firm recorded an improvement of 8.3% in its net sales to Rs280.02 billion compared to Rs258.64 billion last year. Sales surged despite a year-on-year decline in furnace oil, high-speed diesel (HSD) and motor spirit (petrol) sales volume by 84%, 32% and 13% respectively. "The rise in sales could be attributed to the increase in furnace oil, HSD and motor spirit prices by 75%, 44% and 34%, respectively," Talreja added.

'MD's hiring was in line with criteria' 

The share of profit from associates (net of tax) decreased to Rs119.96 million compared to Rs157.96 million.

Effective tax rate during the quarter was 37% compared to 32% in the corresponding period last year, he said.

"Key risks to the stock include volatility in oil prices and inventory losses, rupee depreciation and exchange losses and pile-up of circular debt," he added.

PSO ups shareholding in PRL

PSO reported to the PSX that it had increased its shareholding in Pakistan Refinery Limited (PRL) to 52.678% of the total paid-up capital of the company.

The firm acquired 84 million 'B' class shares (28.571% of the paid-up capital) of PRL on October 25, 2018 at the rate of Rs10 per share from Shell Petroleum Company, United Kingdom pursuant to the share purchase agreement dated June 16, 2015. 

Published in The Express Tribune, October 30th, 2018.

Like Business on Facebook, follow @TribuneBiz on Twitter to stay informed and join in the conversation.