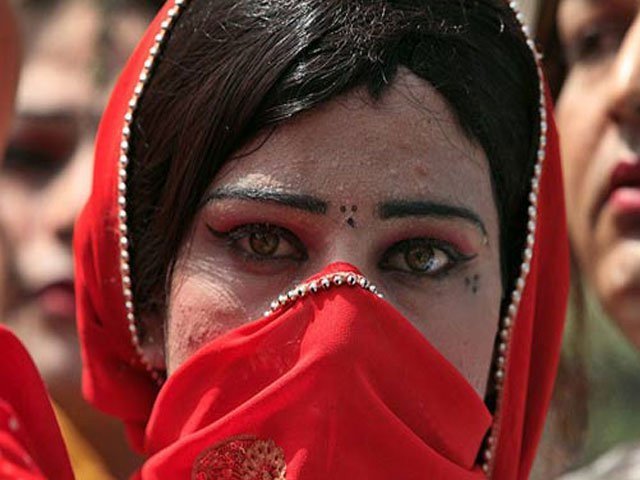 ---
PESHAWAR: After the Faqirabad precinct last week asked people who are transgender to leave the remits of the station, the Mattani police have now imposed a ban on all musical programmes and people who are transgender within his jurisdiction, local residents said.

Electoral candidate, who had contested the recent elections, had held an event in the area to thank the 6,000 people who voted for him. Mattani Station House Officer Abdul Ali had also been invited to the event.

"He [SHO Ali] was also asked to speak on the occasion to a gathering of hundreds inside a mansion and he 'banned' all kinds of drugs as well as musical programmes and transgenders too," said a local resident who had attended the event.

Transgender 'sex workers' asked to vacate Peshawar plazas

"This SHO took charge around a week ago and instead of improving the law and order situation in his area, he has suddenly banned the music and people who are transgenders," claimed the local.

The local, who requested not to be named for fear of retribution, added that it was not for the first time that this had happened.

"In the past, an SHO had banned loud music from being played at various events, terming it anti-Islam," he said, adding that when the locals complained to his superiors, the SHO claimed that he had merely banned the use of loudspeakers within his jurisdiction.

However, in a video of the event, SHO Ali can be heard telling the gathering that no 'unlawful' activity would be permitted including programmes involving music and transgenders'

Meanwhile, transgender rights activist Qamar Naseem told The Express Tribune that on the one hand the Capital City Police Officer (CCPO) Qazi Jamil has ordered to set up two committees, headed by Operation SSP Javed Iqbal and Investigation SSP Nisar Khan respectively.

But on the other, low ranking police officers are creating problems for people who are transgenders.

"The problem is not the high-ranking police officials, who are educated and mature people, but the local SHOs," he lamented, adding that police should take action against those who were creating law and order situation in the district instead of 'moral or religious policing'.

When approached, CCPO Jamil refuted that a ban was in effect in the area, adding that those who impose such bans would be checked.

Published in The Express Tribune, October 30th, 2018.


COMMENTS
Comments are moderated and generally will be posted if they are on-topic and not abusive.
For more information, please see our Comments FAQ