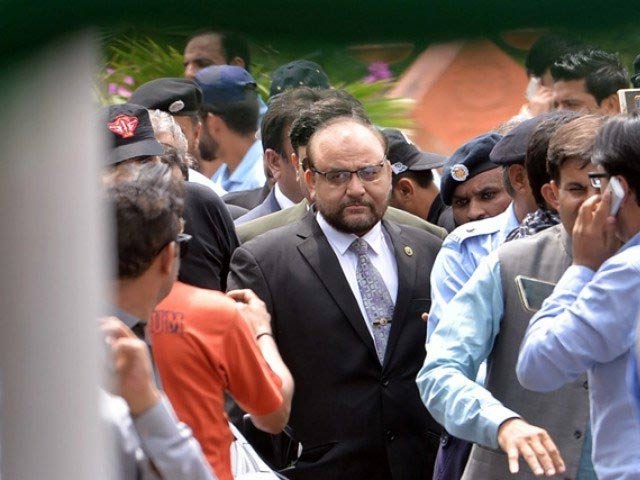 ---
ISLAMABAD: Panamagate Joint Investigation Team (JIT) head Wajid Zia on Tuesday informed the accountability court that according to a Supreme Court (SC) judge, Capital FZE's ownership and business records presented in court require further clarification.

Deposed prime minister Nawaz Sharif appeared before Judge Arshad Malik in the Flagship reference case.

During the hearing, Sharif's counsel Khawaja Harris and JIT head Zia continued their arguments.

National Accountability Bureau (NAB) prosecutor termed the questions regarding Capital FZE unrelated, saying the court cannot depend on these documents in the case.

In response, Sharif's lawyer Harris contended that he has every right to ask questions about those documents because they have been submitted against his client.

However, cross-examination of witnesses was allowed because the court had to pass a judgment within the deadline given by SC.

JIT head Zia also informed the court that Capital FZE's service documents include two trading licences that were issued on Oct 1, 2001 and were supposed to expire on Sep 30, 2013. "Third trading licence expired on Sep 30, 2006 and was not included in the JIT report."

Zia further relayed to the court that the JIT found out that no authority from Dubai had authenticated these documents when they were taken abroad for verification.

The judge expressed his anger because the courtroom was full of Pakistan Muslim League Nawaz (PML-N) supporters and he instructed all of them to go and meet Sharif outside.

It is pertinent to mention that Sharif remained silent when reporters questioned him. "Marriyam Aurangzeb will answer," he said when asked about the current political atmosphere of the country and about meeting former president and Pakistan Peoples Party (PPP) Co-Chairman Asif Zardari.

To which the PML-N spokesperson responded by saying, "PML-N is consulting party leaders."

Hearing was adjourned till Oct 24.